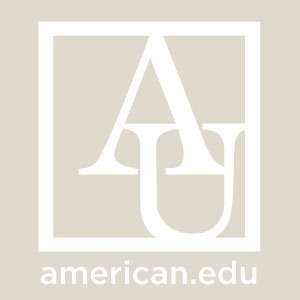 Lynn Addington
Associate Professor
Department of Justice, Law and Society
Additional Positions at AU

Faculty Affiliate, Center for Israel Studies

Professor Addington's research interests include the nature of violent crime and its impact on victims, measurement of crime, and utilization of U.S. crime statistics. In addition to her work at AU, she continues to serve as a Visiting Fellow at the Bureau of Justice Statistics. Professor Addington's recent publications have addressed the quality of crime data, school violence, fear of victimization, and the long-term effects of Columbine. She is the co-editor of a volume of original research entitled Understanding Crime Statistics: Revisiting the Divergence of the NCVS and UCR and the lead author of Are America's Schools Safe? Students Speak Out. Her research has been funded by the American Educational Research Association, American Statistical Association, Bureau of Justice Statistics, and National Institute of Justice. Professor Addington has been a consultant on federal crime surveys for the Census Bureau and the U.S. Department of Education. She currently serves on the editorial board of Homicide Studies. Prior to attending graduate school, Professor Addington practiced law for four years during which time she clerked for a federal district court judge and worked as a civil litigator.

Degrees

Ph.D. State University of New York, Albany
M.A. State University of New York, Albany
J.D. University of Pennsylvania
B.S. Northwestern University
Loading ...

OFFICE

SPA - Justice, Law and Society
Ward - 258
FOR THE MEDIA

To request an interview for a
news story, call AU Communications
at 202-885-5950 or submit a request.
Scholarly, Creative & Professional Activities
Selected Publications
Journal Articles
Addington, L.A. (2009 )."Cops & Cameras: Public School Security as a Policy Response to  Columbine." American Behavioral Scientist. View Online
Addington,  L.A. & Yablon, Y. (2011). "How Safe Do Students Feel at School and  While Traveling to School?:  A Comparative Look at Israel and the United  States."  Journal of American Education, 117, 465-493.
Published Reports
Addington, L.A. & Randour, M.L. (2012). "Animal Cruelty Crime Statistics:  Findings from a Survey of State Uniform Crime Reporting Programs."  Washington, DC:  Animal Welfare Institute.
AU Expert
Area of Expertise: Criminal violence; school crime; fear of victimization; violent victimization issues; and national crime statistics, including the Uniform Crime Reporting Program (UCR) and National Crime Victimization Survey (NCVS)

Additional Information: Lynn A. Addington's research interests include the nature of violent crime and its impact on victims (especially students and juveniles), measurement of crime, and utilization of national crime statistics. She is the coeditor of Understanding Crime Statistics: Revisiting the Divergence of the NCVS and UCR, a text of compiled original research (Cambridge University Press, 2007). She has published on issues concerning school violence and school shootings as well as homicide victimization. Her recent publications have addressed the quality of crime data, school violence, fear of victimization, and the long-term effects of the Columbine shootings. Addington is also the lead author of Are America's Schools Safe? Students Speak Out (U.S. Department of Education, 2002).

Media Relations
To request an interview please call AU Media Relations at 202-885-5950 or submit an interview request form.