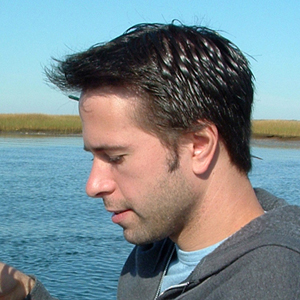 David Angelini
Assistant Professor
Department of Biology
The most basic description of my professional motivations have not changed since a childhood spent in the woods and streams of New England: I am interested in living things. Their diversity. Their changes through time. The ways they come be what they are. These impulses are focused into a research program that explores genes and their interactions as influences on the anatomical structure of animals, particularly beetles and true bugs (Hemiptera), including the roles of gene expression in population-level phenotypic divergence and comparative developmental genetics. I teach courses in genetics, molecular biology, developmental biology, and evolutionary developmental biology.

Degrees

PhD, 2005, Indiana University
BA, 1999, St. Mary's College of Maryland

Book Currently Reading:

Thomas Hunt Morgan by Garland Allan

Loading ...

OFFICE

CAS - Biology
Hurst - 112A
W 9:50-12:50
Th 2-5pm
or by appointment
FOR THE MEDIA

To request an interview for a
news story, call AU Communications
at 202-885-5950 or submit a request.
---
Partnerships & Affiliations
Scholarly, Creative & Professional Activities
Selected Publications
Angelini, D. R., Kikuchi, M., and Jockusch, E. L. (2009). Genetic patterning in the adult capitate antenna of the beetle Tribolium castaneum. Developmental Biology 327: 240-251.
Angelini, D. R., and Jockusch, E. L. (2008). Relationships among pest flour beetles of the genus Tribolium (Tenebrionidae) inferred from multiple molecular markers. Molecular Phylogenetics & Evolution 46: 127-141.
Angelini, D. R., and Kaufman, T. C. (2005). Insect appendages and comparative ontogenetics. Developmental Biology 286: 57-77.