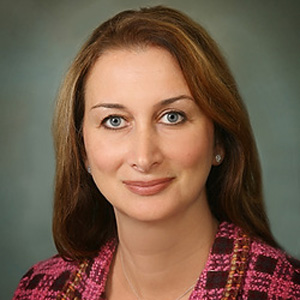 Ilona Birenbaum
Adjunct Professorial Lecturer
Department of Public Administration and Policy
Ms. Birenbaum is the co-founder of The Wynhurst Group, a consulting firm that specializes in maximizing organizational and individual potential. Ms. Birenbaum brings over 20 years of experience to the classroom in the areas of organizational and leadership development, executive coaching, change management, performance management, and human capital management. Ms. Birenbaum has significant international and multicultural experience through the work that she has done in Russia, Azerbaijan, Kazakhstan, Bulgaria, and Bolivia. She has worked in many different industries that include petrochemical, technology, consulting, and non-profit. She coaches and consults in the private, public, and non-profit sectors.

Ms. Birenbaum has held leadership roles for Amoco Corporation, American Management Systems (AMS) and Watson Wyatt Worldwide (Towers Watson). Ms. Birenbaum has been published by the Washington Business Journal, Association of Training and Development and Washington CEO Magazine. She is a certified facilitator of the Drexler Sibbett Team Performance Model, MBTI, DISC, Lominger's Voices, CCL's 360? Assessments, Hay Group's Emotional Competency Inventory (ECI), and is an Action Learning Coach. In April, 2009, Ms. Birenbaum obtained her leadership coaching certificate through Georgetown University and holds a Professional Certified Coach Certificate through ICF.

Ms. Birenbaum earned her Bachelor of Arts in Psychology and a Masters of Labor and Industrial Relations from Michigan State University.
Loading ...

FOR THE MEDIA

To request an interview for a
news story, call AU Communications
at 202-885-5950 or submit a request.
Teaching
Summer 2014

PUAD-022 Leadership for Key Executives: Leadership Key Exec DHS 29

PUAD-050 Leadership in Chngng Workplace: Leadship/Chgng Wkpl EML 1
Fall 2014

PUAD-022 Leadership for Key Executives: Leadership for Key Exe DHS 35

PUAD-022 Leadership for Key Executives: Leadership Key Exe DHS USSS 1

PUAD-022 Leadership for Key Executives: Leadership Key Exec DHS USSS2