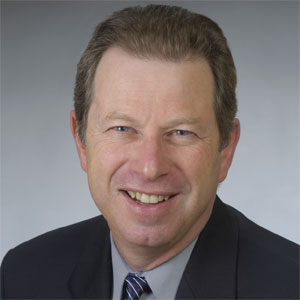 Erran Carmel
Professor
Department of Information Technology
Professor Carmel teaches information technology (IT). His research area is the globalization of technology work: global software teams, offshoring of IT, and emerging software industries.

His recent book, 2011, is "I'm Working While They're Sleeping: Time Zone Separation Challenges and Solutions" His 1999 book "Global Software Teams" was the first on this topic and is considered a landmark in the field.  He also wrote one of the first books on offshoring, in 2005:  "Offshoring Information Technology." 

He has written over 100 articles, reports, and manuscripts. He consults and speaks to industry and professional groups.

A more extensive profile appears on his webpage.

At AU he co-founded and led the program in Management of Global Information Technology in the 1990s. In 2005-2008 he was department Chair. In 2009 he was awarded the International Business Professorship. He has been a Visiting Professor at Haifa University (Israel) and University College Dublin (Ireland), and he was the (visiting) Orkand Endowed Chaired Professor at University of Maryland University College.

Degrees

B.A., University of California at Berkeley; M.B.A., University of California at Los Angeles; Ph.D., University of Arizona
Loading ...

OFFICE

KSB - Information Technology
Kogod - 36
FOR THE MEDIA

To request an interview for a
news story, call AU Communications
at 202-885-5950 or submit a request.
---
Teaching
Spring 2014

IBUS-244 Int'l Management Practices: Israel and Palestine

IBUS-244 Int'l Management Practices: Israel and Palestine

ITEC-616 Management Information Syst
Summer 2014

ITEC-616 Management Information Syst
Fall 2014

HNRS-302 Honors Collqm in Social Sc: Future and Foresight

ITEC-200 Edge of Information Technology
AU Expert
Area of Expertise: Offshore outsourcing, global software development, virtual teams, global teams, coordination across time zones, software industries around the world

Additional Information: Erran Carmel studies the special problems of the globalization of work, especially for the technology sector (software, IT). He studies how work teams coordinate their work. He also studies how nations' tech sectors (especially software) compete; for example, what policies lead to success, and whether India will continue to lead. Carmel is the author of two important books on the globalization of technology work. His 1999 book, Global Software Teams, was the first on this topic and is considered a landmark in the field. His second book, Offshoring Information Technology, came out in 2005. He is working on a third book on the special problems of coordination across many time zones. Carmel is a professor of the Information Technology Department at the Kogod School of Business. In the 1990s, he cofounded and led the program in management of global information technology. From 2005 to 2008, he was department chair, and from 2008 to 2009 he was the Orkand Endowed Chaired Professor at the University of MarylandUniversity College. He has also been a visiting professor at Haifa University (Israel) and University College–Dublin (Ireland). 

Media Relations
To request an interview please call AU Media Relations at 202-885-5950 or submit an interview request form.