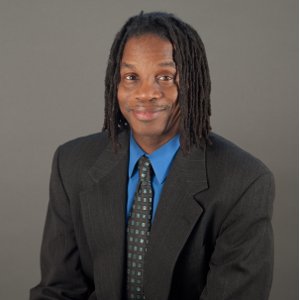 Clarence Lusane
Professor Emeritus
School of International Service
Dr. Clarence Lusane is a full Professor of Political Science and International Relations, and the former Program Director for Comparative and Regional Studies in the School of International Service. He teaches courses in comparative race relations, modern social movements, comparative politics of the Americas and Europe and jazz and international relations. He is an author, activist, and scholar, and a well-respected expert in the areas of human rights, global race relations, U.S. elections and politics, and international relations. He has lectured on these topics in over 60 countries including China, Colombia, Cuba, England, France, Germany, Guadeloupe, Haiti, Japan, the Netherlands, Panama, S. Korea, Switzerland, and Zimbabwe among others. He is the author of more than 100 scholarly articles and eight books on human rights, U.S. and black politics, globalization, and European history. His latest book is The Black History of the White House. The book has been nominated for numerous awards and he has led to two presentations on the book at the White House. Among his other books are Colin Powell and Condoleezza Rice: Foreign Policy, Race, and the New American Century; and Hitler's Black Victims: The Experiences of Afro-Germans, Africans, Afro-Europeans and African Americans During the Nazi Era. Dr. Lusane is currently conducting research on the intersection of jazz and international relations; global economic factors affecting African Americans employment; and the impact of President Obama's campaign and election on global discourses on race and identity. He is a former co-Chair of the U.S. Civil Society Committee of the U.S.-Brazil Joint Action Plan for the Elimination of Racism, and was a longstanding board member of the Institute for Policy Studies. Currently, he is Co-Chair of the TransAfrica Forum Scholars Council. He is also a Commissioner on the District of Columbia's Commission on African American Affairs.

Degrees

PhD, Howard University MA, Howard University BA, Wayne State University
Loading ...

OFFICE

Monday: 10:30-11:30, 1:30-3:00 Thursday: 10:30-11:30, 1:30-3:00 Note. Also by appointment. After March 21, 2013, I will be out of the country until August 1, 2013.
FOR THE MEDIA

To request an interview for a
news story, call AU Communications
at 202-885-5950 or submit a request.
Scholarly, Creative & Professional Activities
Research Interests
Professor Lusane's current research interests are in international race politics, human rights, and electoral politics. He teaches courses in comparative race relations; modern social movements; comparative politics of African, the Caribbean and Europe; black political theory and political behavior; international drug politics; and jazz and international relations. He is currently conducting research on the intersection of jazz and international relations. This work examines how jazz has been politically and ideologically appropriated by a wide range of social groups in the international community.
Media Appearances
The Black Scholar
Race and Class
Washington Post
Miami Herald
Baltimore Sun
Oakland Tribune
C-SPAN
PBS
BET
Selected Publications
The Black History of the White House, 2011.   
Colin Powell and Condoleezza Rice: Foreign Policy, Race, and the New American Century, 2006.   
Hitler's Black Victims: The Experiences of Afro-Germans, Africans, Afro-Europeans and African Americans During the Nazi Era, 2002.   
Race in the Global Era: African Americans at the Millennium, 1997.   
No Easy Victories: A History of Black Elected Officials, 1997.   
African Americans at the Crossroads: The Restructuring of Black Leadership and the 1992 Elections, 1994.  
The Struggle for Equal Education, 1992.   
Pipe Dream Blues: Racism and the War on Drugs, 1991.