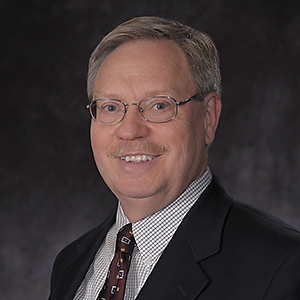 Wendell Cochran
Associate Professor
School of Communication
Additional Positions at AU

Senior Editor, Investigative Reporting Workshop

Wendell Cochran is a full-time professor of Journalism. An SOC faculty member since 1992, he has spent more than 40 years practicing and teaching journalism. Along the way he has covered everything from local police to mining disasters to presidential campaigns, collecting bylines from nearly 40 of the 50 states. He spent most of his career reporting on business for leading news organizations including the Kansas City Star, Des Moines Register and Gannett News Service, with a specialty in white collar crime investigations. He is a pioneer in the field of computer-assisted reporting. At American he teaches journalism ethics, reporting, and other graduate and undergraduate courses.
Loading ...

OFFICE

SOC - School of Communication
New Mexico (3201) - 249
FOR THE MEDIA

To request an interview for a
news story, call AU Communications
at 202-885-5950 or submit a request.
---
AU Expert
Area of Expertise: U.S. newspapers, use of computers in journalism, development and use of electronic media, use of the Internet by government agencies, impact of new communication technologies on society, emerging media technologies, journalism ethics, coverage of campaign finance, information access and privacy, investigative reporting, Washington reporting

Additional Information: Wendell Cochran has a special interest in computer-assisted journalism. He lectures to other communication professionals on the subject and helped integrate the use of the latest technologies into the School of Communication's graduate journalism program. Before Cochran began teaching, he worked as a business reporter, special projects editor, and project director for leading national news organizations, including the Kansas City Star,the Des Moines Register, and Gannett News Service. He has also worked as a contributing editor to Top Producer, a leading agriculture magazine. Cochran has continued his work in journalism as a Freedom Forum journalist in residence and as a contributor to several professional publications, including American Journalism Review and Quill and the Journal of Mass Media Ethics, Electronic Journal of Communication, and American Editor. He is an active member of Investigative Reporters and Editors, and the Online News Association. He is also the senior editor of the Investigative Reporting Workshop, a center launched at the School of Communication in June 2008, and is the workshop's primary author of its BankTracker series—a joint project with msnbc.com focused on gauging the health of banks and credit unions across the United States.

Media Relations
To request an interview please call AU Media Relations at 202-885-5950 or submit an interview request form.