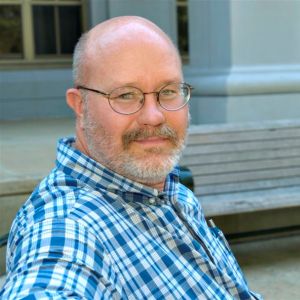 Daniel Dreisbach
Professor
Department of Justice, Law & Criminology
Professor Dreisbach's principal research interests include American constitutional law and history, First Amendment law, church-state relations, and criminal procedure. He has written extensively on these topics. He has authored or edited five books and numerous articles in scholarly journals. Among the courses that Professor Dreisbach teaches are American Legal Culture, Issues in Civil Justice, Civil Justice Systems and the Constitution, and The Constitution and Criminal Procedure.

Degrees

J.D. University of Virginia
D.Phil. Oxford University
B.A. University of South Carolina
Loading ...

OFFICE

SPA - Justice, Law and Criminology
Ward - 256
FOR THE MEDIA

To request an interview for a
news story, call AU Communications
at 202-885-5950 or submit a request.
Teaching
Fall 2015

JLC-101 Introduction to Law

JLC-225 American Legal Culture
Spring 2016

JLC-101 Introduction to Law

JLC-343 Issues in Civil Justice
AU Expert
Area of Expertise: Constitutional law: church and state, free speech; religion and society; the religious right; criminal procedure; American legal culture

Additional Information: Daniel Dreisbach's principal research interests include American constitutional law and history, First Amendment law, church-state relations, and criminal procedure. He has authored or edited seven books and numerous articles in scholarly journals. Among the courses he teaches are Law and Religion, American Legal Culture, the Constitution and Criminal Procedure, Issues in Civil Justice, and Civil Justice Systems and the Constitution. He is coeditor of the recent books The Sacred Rights of Conscience (Liberty Fund, 2009) and The Forgotten Founders on Religion and Public Life (University of Notre Dame Press, 2009), and is author of Thomas Jefferson and the Wall of Separation Between Church and State (New York University Press, 2002). He is the 2008 recipient of American University's highest faculty award, Scholar/Teacher of the Year.

Media Relations
To request an interview please call AU Media Relations at 202-885-5950 or submit an interview request form.