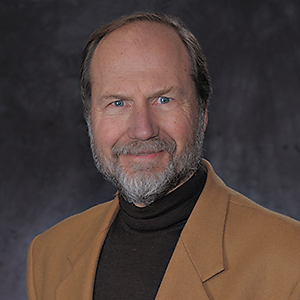 John Doolittle
Associate Professor
School of Communication
Additional Positions at AU

Associate Director, Center for Teaching Research & Learning

John Doolittle is a full-time professor of Journalism. He teaches courses in news production and the history of radio and television news. His research has focused on broadcast history and its impact on the culture. His book, Don McNeill and His Breakfast Club, chronicles how one morning radio show became an institution. Before beginning his academic career, Doolittle worked as a producer, reporter and news anchor for several broadcast stations and networks across the nation. He also serves as associate director of the Center for Teaching Excellence at American University. The Center provides faculty with support and encouragement to find ways to teach better.







Degrees

PhD Communication Arts, University of Wisconsin; MA Journalism, University of Georgia; BS Communication, Northwestern University
Loading ...

OFFICE

SOC - School of Communication
Mary Graydon
Mondays 1:30-4:30 and Fridays 1-4
FOR THE MEDIA

To request an interview for a
news story, call AU Communications
at 202-885-5950 or submit a request.
AU Expert
Area of Expertise: History and development of broadcast news; impact of television on specific groups, including children; television and radio news; mass media; the Internet

Additional Information: John C. Doolittle is the former president of the Washington Association for Television and Children. He has published several articles and comments frequently on the impact of television on children. His professional experience in the broadcast industry includes work as a news anchor, writer, reporter, and producer at various radio and television stations, including WBBM Radio in Chicago, WSB Radio in Atlanta, and WNDU-TV in South Bend, Indiana. He is a former news writer and reporter for Voice of America. Doolittle is a member of the editorial board of Mass Comm Review. His book, Don McNeill and Radio's "Breakfast Club" (University of Notre Dame Press, 2001), is about early network radio.

Media Relations
To request an interview please call AU Media Relations at 202-885-5950 or submit an interview request form.