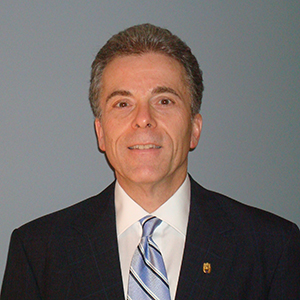 Edward Girovasi
Adjunct Professorial Lecturer
Department of Public Administration and Policy
Additional Positions at AU

Adjunct Professor

Ed Girovasi is a Senior Consultant with the Financial, Acquisition and Resource Management Group of LMI in McLean, VA. LMI is a not-for-profit strategic consulting firm dedicated to improving the management of government programs. He provides his government clients with technical and analytical expertise in acquisition and grants management. His clients have included the Department of Defense, DHS, EPA, GSA, HHS, NSF, the State Department and Amtrak. Prior to joining LMI in May 2007, Mr. Girovasi ended his 33-year federal career at the U.S. Department of Housing and Urban Development, where he served as the Assistant Chief Procurement Officer for Policy and Systems. His responsibilities included the development of procurement policies and reforms, the design and maintenance of IT systems and applications to support procurement operations, and the management of certification and career development programs for HUD's acquisition workforce. Mr. Girovasi is a graduate of American University (MA, Public Financial Management, 1981), is a member of the University's adjunct faculty and a graduate of HUD's first Senior Executive Service Candidate Development Program.
Loading ...

FOR THE MEDIA

To request an interview for a
news story, call AU Communications
at 202-885-5950 or submit a request.
Teaching
Summer 2015

PUAD-634 Acquisition Management: Acquisition Management-Key 48
Spring 2016

PUAD-634 Acquisition Management: Acquisition Management Key 49