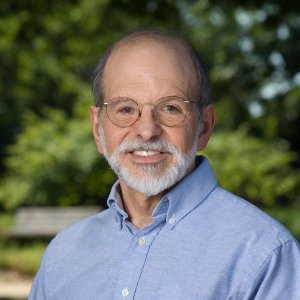 James Mittelman
University Professor
School of International Service
James Mittelman is University Professor of International Affairs, and was founding Chair of Comparative and Regional Studies at American University. His work focuses on globalization, development, and political economy, with emphasis on sub-Saharan Africa and Eastern Asia. Previously, he was Professor and Dean at Queens College of the City University of New York, Professor and Dean of the Graduate School of International Studies (today the Korbel School) at the University of Denver, Director of the Social Science Foundation, and the Pok Rafeah Chair at the National University of Malaysia. Mittelman has been on the faculty at Cornell and Columbia universities, and was a Member of the Princeton Institute for Advanced Study. He also held teaching and research appointments in Japan, Uganda, Mozambique, and South Africa. The recipient of the International Studies Association's 2010 Distinguished Senior Scholar award in International Political Economy, he has been named Honorary Fellow at the Helsinki Collegium for Advanced Studies. Mittelman's books include The Globalization Syndrome: Transformation and Resistance (Princeton University Press) and Hyperconflict: Globalization and Insecurity (Stanford University Press). His op-eds and letters to the editor appear in the New York Times, Washington Post, Financial Times, and elsewhere. Mittelman has worked at the United Nations and with civil society organizations. His next book is Universities and International Relations: Repurposing Higher Education, to be published by Princeton University Press.

Languages Spoken:

Kiswahili (good working knowledge), French (reading proficiency)
Loading ...

OFFICE

SIS-School of Intl Service
SIS - 200F
FOR THE MEDIA

To request an interview for a
news story, call AU Communications
at 202-885-5950 or submit a request.
AU Expert
Area of Expertise: Globalization, international development, international organization, African politics

Additional Information: James Mittelman is the author or editor of several volumes on African politics, development, and globalization, including The Globalization Syndrome: Transformation and Resistance (Princeton University Press, 2000). His newest book is Contesting Global Order: Development, Global Governance, and Globalization (Routledge, 2011). His writings are in nine languages. After studying in Uganda, he lived and worked in Tanzania, Mozambique, and South Africa. Later, Mittelman held the Pok Rafeah Chair at the National University of Malaysia, where he served as distinguished visiting professor, and taught in Japan. Mittelman has had resident fellowships at the Institute for Advanced Study in Princeton and the Helsinki Collegium for Advanced Studies, where he is now an honorary fellow. He has also worked for United Nations agencies and has been interviewed on many radio and TV programs, including CBS News, National Public Radio, BBC, Canadian Broadcasting Corporation, and United Nations Radio. His articles have appeared in the New York Times, as well as in other newspapers and magazines.

Media Relations
To request an interview please call AU Media Relations at 202-885-5950 or submit an interview request form.