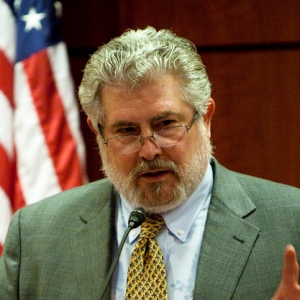 Jeffrey Schaler
Assistant Professor
Department of Justice, Law and Society
Professor Schaler's work is focused on the "therapeutic state"—the union of medicine and state. He completed his doctoral and master's degrees in human development at the University of Maryland College Park, where the major emphasis of his research was addiction and social policy. Dr. Schaler is particularly interested in how research in the behavioral sciences is interpreted and applied in public, social, and legal policy arenas. He writes and speaks extensively on the relationship between liberty and responsibility. Professor Schaler has taught 11 different courses for our department since 1990. He is currently teaching Deprivation of Liberty; Drugs, Alcohol and Society; Justice, Morality and Law; Drugs, Consciousness and Human Fulfillment; Justice in America; and Drugs, Crime and Public Policy.

Professor Schaler's latest book is Peter Singer Under Fire: The Moral Iconoclast Faces His Critics (Open Court, 2009).
Loading ...

OFFICE

SPA - Justice, Law and Society
Ward - 255
FOR THE MEDIA

To request an interview for a
news story, call AU Communications
at 202-885-5950 or submit a request.
---
Teaching
Summer 2013

JLS-303 Drugs, Alcohol and Society

JLS-333 Law, Psychology and Justice
AU Expert
Area of Expertise: Legal and constitutional issues pertaining to psychiatry, psychology, and the myth of mental illness, including the insanity defense and involuntary commitment to mental hospitals; effectiveness of psychotherapy, including psychotherapy as a religious activity; issues related to addiction and social policy, including court-ordered attendance in addiction-treatment programs and First Amendment rights (free exercise and establishment clause) violations, product liability cases, tobacco, and psychiatric drugs; parenting and child development, including attention deficit hyperactivity disorder and behavior problems, good parenting

Additional Information: Jeffrey Schaler is the editor of the Under Fire series and author of Addiction Is a Choice, both published by Open Court. He is coeditor of Smoking: Who Has the Right? (Prometheus, 1998) and editor of Drugs: Should We Legalize, Decriminalize, or Deregulate? (Prometheus, 1998). He has written and published numerous articles for the professional and lay communities. Schaler was appointed executive editor of Current Psychology. He was interviewed about medical marijuana by Playboy magazine (2008), about mental health insurance parity by the New York Times (2008), and was interviewed by BBC Television for a special report about different views on mental illness and addiction, broadcast in spring 2008. He has appeared on Voice of America to discuss his views on tobacco, smoking, and personal responsibility, 17 national broadcasts of Debates, Debates (produced by the late Warren Steibel). His views on addiction were the centerpiece of an ABC News 20/20 special with John Stossel in 2003. Schaler has been interviewed about his controversial views on psychiatry, psychology, addiction, law, economics, and public policy by NPR News Los Angeles, NPR News Baltimore, The Brian Lehrer Show , The Kojo Nnamdi Show, The Derek McGinty Show, The Mike Cuthbert Show, Test of Faith, Austrian National Radio, BBC News Live Five, BBC World News Radio, Jersey's Talking, Penn & Teller, The Ricki Lake Show, and Leeza, among many other national radio and television shows. Schaler was awarded the Thomas S. Szasz Award for Outstanding Contributions to the Cause of Civil Liberties (1999) and the Thomas S. Szasz Award for Outstanding Contributions to the Struggle Against the Therapeutic State by the Citizens Commission on Human Rights (2006).

Media Relations
To request an interview please call AU Media Relations at 202-885-5950 or submit an interview request form.