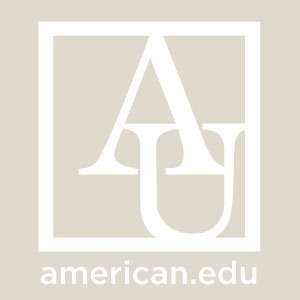 Richard Linowes
Assistant Professor
Department of Management
Additional Positions at AU

Director, Sustainability Management Program
Kogod Outstanding Professor of Undergraduate Programs
Freshman Honors Mentor

Professor Linowes teaches strategy, global leadership, entrepreneurship, cross-cultural management and sustainability. His professional management experience includes several years with Accenture and Goldman Sachs, where he helped plan the firm's international expansion. Linowes' research focuses on business in emerging markets and the globalization of management. He studies the challenges of managing cross-culturally and how American and Japanese multinationals adjust to countries around the world. With USAID backing, he has produced a large collection of case studies profiling businesses in emerging markets. He has taught U.S. State Department foreign service officers to manage cross-culturally. Dr. Linowes develops innovative approaches to management education and was a Fulbright Scholar for pedagogical innovation. He has taught in several countries and has traveled extensively around the world. Recently he was visiting professor at Ritsumeikan University in Kyoto, Japan

Degrees

B.A., Princeton University; M.S., University of Michigan; D.B.A., Harvard University

Favorite Spot on Campus:

Milford Sound, New Zealand

Loading ...

OFFICE

KSB - Management
Kogod - 11
Wed 2:30 - 5:30 PM, Thurs 2:30 - 5:30 PM
FOR THE MEDIA

To request an interview for a
news story, call AU Communications
at 202-885-5950 or submit a request.
Teaching
Spring 2015

MGMT-361 Global Entrepreneurship

MGMT-458 Business Policy and Strategy

MGMT-796 Selected Topics:Non-Recurring: Sustainability Strat Capstone
Fall 2015

MGMT-361 Global Entrepreneurship

MGMT-458 Business Policy and Strategy
AU Expert
Area of Expertise: Globalization of management, multinational corporation cultural adjustments around the world, teaching innovations, strategic thinking for international business, strategic leadership, globalization, managment in emerging market countries, cross-cultural management, Japanese business, cultural impacts of economic development

Additional Information: Richard Linowes is a professor of management who studies how companies adjust themselves to operate internationally.  He examines the strategic vigilance required for international business and focuses on how multinational companies adjust to cultures around the world.  He was a visiting professor in Japan in 2010 and then spent the next half year meeting with American and Japanese companies in different countries around the world.  Linowes teaches business policy and strategy, entrepreneurship, global leadership, quality management, and cross-cultural management.  Using innovative teaching methods in his courses, he teaches students to think like the president of a company, adjusting direction in light of changing world events.  He teaches entrepreneurship on campus and overseas and advises several high-growth businesses.  Linowes taught the course Managing Change in the university's executive master's program in organization development. His teaching innovations include experiential learning exercises and a large collection of cases  profiling businesses in emerging market countries (working with United States Agency for International Development (USAID).  Linowes addresses high-level visitors brought to the United States by the U.S. Department of State on topics relating to entrepreneurship, the American business-government system, and American business leadership. Prior to coming to AU, Linowes was in management of the investment banking firm Goldman Sachs in New York City. He has also worked for Panasonic in Osaka, Japan. He is a Fulbright Scholar for teaching innovation in management education.  Linowes was also an evaluator with the Malcolm Baldrige National Quality Award program, where he helped extend that award to the field of education.
His emerging market case collection, funded by USAID, can be found at http://emdapcasebook.iie.org.

 
Media Relations
To request an interview please call AU Media Relations at 202-885-5950 or submit an interview request form.