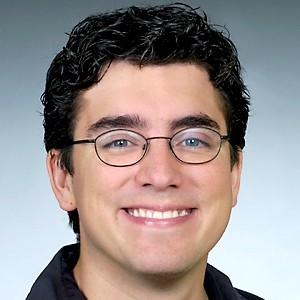 Jeffrey Middents
Associate Professor
Department of Literature
Additional Positions at AU

Undergraduate Studies Advisor for the Literature Major

Professor Middents studies and teaches film and world literature, specifically focusing on Latin American narratives from the 1960s to the 1980s, and serves as the advisor to the Cinema Studies minor. His film-oriented courses cover a wide range of concepts, including national cinemas, genre, the auteur, stardom, film criticism, and short film. His book, Writing National Cinema: Film Journals and Film Culture in Peru (UPNE, 2009) investigates the historical place of cultural writing within a national discourse by tracing how Peruvian cinema was shaped by local film criticism. Professor Middents has also published essays on a variety of other topics, including documentary aesthetics in the work of Chilean filmmaker Particio Guzman, Peruvian director Luis Llosa's films made under producer Roger Corman, the theoretical perspective espoused by Kathryn Bigelow's Strange Days, and the racial complexities of the television show Buffy the Vampire Slayer.

Degrees

PhD, Comparative Literature, University of Michigan
MA, Comparative Literature, University of Michigan
BA, English and Psychology, Dartmouth College

Languages Spoken:

English, Spanish
Loading ...

OFFICE

CAS - Literature
Battelle Tompkins - 221
Office hours, Spring 2014: Mondays 4-7pm, Thursdays 12-2pm,or by appointment
FOR THE MEDIA

To request an interview for a
news story, call AU Communications
at 202-885-5950 or submit a request.
---
Partnerships & Affiliations
Ringmaster, Masons Theater
Scholarly, Creative & Professional Activities
Research Interests
   
Latin American Cinema
   
Transnational Cinema
   
Short Films
   
Auteur and star studies
   
Metafiction/Metafilm
   
20th Century Latin American fiction
Work In Progress
   
Edited volume (with Tamara Falicov) of Jounral of Hispanic Cinemas of translations of contemporary critical work on Latin American cinemas.
   
Monograph on director Alfonso Cuarón
   
Monograph on short films as cinematic form vs. genre
   
"Exotic, Political and Buried Alive: Cahiers du cinéma and Latin American Cinema in 1974"
   
"vengAncha: How Mexican Filmmakers Accent the Margins of Dominant Cinema." Video essay completed in conjunction with Pamela Fernández, ACL(x) 2011.
Selected Publications
Books
Chapters in Collected Editions
   
"A Sweet Vamp: Critiquing the Treatment of Race in Buffy and the American Musical Once More (with Feeling)." In Buffy, Ballads and Bad Guys Who Sing: Music in the Worlds of Joss Whedon. Kendra Leonard, ed. Lanham, MD: Scarecrow Press, 2010.
   
"Roger Corman Dis/Covers Peru: National Cinema and Luis Llosa's Hour of the Assassin/Misión en los Andes." In Latsploitation, Exploitation Cinemas and Latin America. Victoria Ruetalo and Dolores Tierney, eds. London: Routledge, 2009. 55-69.
   
"Another Limeño Fantasy: Peruvian National Cinema and the Critical Reception of the Films of Francisco Lombardi and Federico García." In Representing the Rural: Space, Place and Identity in Films About the Land. Catherine Fowler and Gillian Helfield, eds. Detroit: Wayne State University Press, 2006. 307-322.
   
"Me moría: Aesthetics, Documentary and the Creation of Nostalgia in Patricio Guzmán's Chile, memoria obstinada." In Democracy in Chile: The Legacy of September 11, 1973. Silvia Nagy-Zakmi and Fernando Leiva, eds. Sussex: Sussex Academic Press, 2005. 185-191.
Journal Articles
Other Writing
   
Various rticles and reviews for Worldview, Vértigo (elcine, Lima Film Festival),and Tribeca Film Festival
AU Expert
Area of Expertise: Cinema, Latin American cinema, film journals, film genres, auteurs/directors, short films

Additional Information: Jeffrey Middents studies and teaches film and world literature, specifically focusing on Latin American narratives from the 1960s to the 1980s, and serves as the advisor to the cinema studies minor. His film-oriented courses cover a wide range of concepts, including national cinemas, genre, the auteur, stardom, film criticism, and short film. His book, Writing National Cinema: Film Journals and Film Culture in Peru (UPNE, 2009), investigates the historical place of cultural writing within a national discourse by tracing how Peruvian cinema was shaped by local film criticism. Middents has also published essays on a variety of other topics, including documentary aesthetics in the work of Chilean filmmaker Particio Guzmán, Peruvian director Luis Llosa's films made under producer Roger Corman, the theoretical perspective espoused by Kathryn Bigelow's Strange Days, and the racial complexities of the television show Buffy the Vampire Slayer. His current project examines transnational cinema and the work of Mexican director Alfonso Cuarón.
 
Media Relations
To request an interview please call AU Media Relations at 202-885-5950 or submit an interview request form.