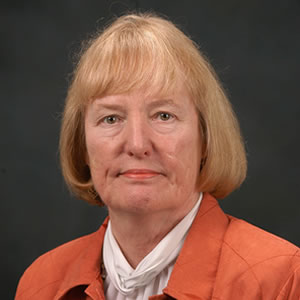 Nancy Kingsbury
Adjunct Professor
Department of Public Administration and Policy
In October 2000, Dr. Kingsbury assumed the newly created position of Managing Director for Applied Research and Methods at the Government Accountability Office (formerly General Accounting Office), where she is responsible for managing GAO's advanced analytic staff including economists, computer engineers, statisticians, social science analysts, program evaluation experts, and other scientific specialists. Prior to this appointment, Dr. Kingsbury was an Assistant Comptroller General responsible for GAO's work on government wide management issues including human capital management and government business operations, tax policy and administration, justice and immigration issues, and financial institutions and markets. Dr. Kingsbury was appointed Director for Planning and Reporting in the General Government Division in July 1995 after serving as Director for Federal Human Resource Management Issues for two years. She has also served as GAO's Director for Air Force Issues from 1988-1993, and Director for Foreign Economic Assistance Issues from 1986-1988.
Loading ...

FOR THE MEDIA

To request an interview for a
news story, call AU Communications
at 202-885-5950 or submit a request.
Teaching
Fall 2015

PUAD-025 Program Analysis & Evaluation: Prog Analy & Evaluation OE42
Spring 2016

PUAD-025 Program Analysis & Evaluation: Prog Analy & Evaluation OE47

PUAD-625 Analysis & Evaluation: Analysis & Evaluation Key 49