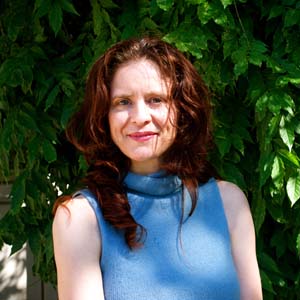 Adrienne Pine
Assistant Professor
Department of Anthropology
Adrienne Pine is a militant medical anthropologist who has worked in Honduras, Mexico, Korea, the United States, and Egypt. In her book, Working Hard, Drinking Hard: On Violence and Survival in Honduras, she argues that the symbolic violence resulting from Hondurans' embodied obsession with certain forms of 'real' violence is a necessary condition for the acceptance of violent forms of modernity and capitalism. Dr. Pine has worked both outside and inside the academy to effect a more just world. Prior to and following the June 2009 military coup in Honduras, she has collaborated with numerous organizations and individuals to bring international attention to the Honduran struggle to halt the state violence (in its multiple forms). She has also conducted extensive research on the impact of corporate health-care and health-care technologies on labor practices in the U.S.

Degrees

PhD, Anthropology, University of California, Berkeley
MA, Demography, University of California, Berkeley
MA, Anthropology, University of California, Berkeley
BA, Anthropology, Brown University

Languages Spoken:

Spanish (fluent)
Loading ...

OFFICE

CAS - Anthropology
Hamilton - 309
Hamilton 309
Fall 2014: Wednesdays & Fridays 1-3pm
FOR THE MEDIA

To request an interview for a
news story, call AU Communications
at 202-885-5950 or submit a request.
---
Partnerships & Affiliations
American Anthropological Association

Member

Society for Medical Anthropology

Member

Society for Applied Anthropology

Member
Association for Feminist Anthropology

Member

Latin American Studies Association

Member

Society for the Study of Social Problems

Member
Teaching
Fall 2014

ANTH-439 Culture, History, Power, Place: Central America

ANTH-452 Anthropological Research Meth

ANTH-494 Comm Service Learning Project: Central America
Spring 2015

ANTH-110 Culture & Human Experience

ANTH-640 Current Issues in Anthropology: Media Activism & Anthropology
AU Expert
Area of Expertise: Honduras, violence, U.S. health-care

Additional Information: Adrienne Pine is a medical anthropologist who has worked in Honduras, Mexico, Korea, the United States, and Egypt. Her book Working Hard, Drinking Hard: On Violence and Survival in Honduras (University of California Press, 2008) examines the formation of Honduran subjectivities through an analysis of three intertwined topics: violence, alcohol, and maquiladoras. In the book she argues that the symbolic violence resulting from Hondurans' embodied obsession with certain forms of "real" violence is a necessary condition for the acceptance of violent forms of modernity and capitalism. Pine has worked both outside and inside higher education to effect a more just world. Prior to and following the June 2009 military coup in Honduras, she collaborated with numerous organizations and individuals to bring international attention to the Honduran struggle in an effort to halt state violence, in its multiple forms. She has conducted extensive research on the impact of corporate health-care and health-care technologies on labor practices in the United States. 

Media Relations
To request an interview please call AU Media Relations at 202-885-5950 or submit an interview request form.