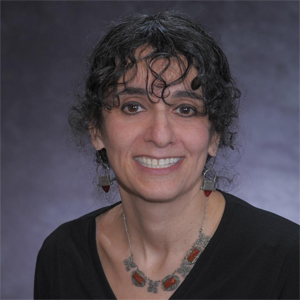 Robin Broad
Professor
School of International Service
Additional Positions at AU

Head, Environment & Development Concentration, International Development Program, SIS
Head, Globalization & Development Concentration, International Development Program, SIS

Dr. Robin Broad, Professor of International Development, established the International Development Program's unique curricular offerings on economic globalization and development and on environment and development with a focus on social, environmental, and economic accountability. Recipient of 4 awards for her teaching and scholarship from the School of International Service, Broad is widely published and the recipient of numerous external grants and fellowships. She came to AU with a wide range of professional experiences – from international economist in the U.S. Treasury Department to work with civil-society organizations in the Philippines. Active as faculty advisor to such student organizations as Amnesty International and the Fair Trade Student Association, she has served or is serving on the boards of directors of Rugmark, the Bank Information Center, Food First, and the Philippine Development Forum. She is an active "scholar participant" in the movement to create a more just and sustainable economic globalization.

Degrees

PhD, Development Studies, Woodrow Wilson School, Princeton University; MPA, Development Economics, Woodrow Wilson School, Princeton University; BA, Economics and Environmental Studies, Williams College (salutatorian)
Loading ...

OFFICE

SIS-School of Intl Service
SIS - 225
By appointment Wed 12-2; Thurs 1-4 and 8-9 (Email rbroad@american.edu OR appointments.idp@gmail.com)
FOR THE MEDIA

To request an interview for a
news story, call AU Communications
at 202-885-5950 or submit a request.
---
AU Expert
Area of Expertise: Globalization, development and environment; globalization and NGOs; World Bank; International Monetary Fund; World Trade Organization; Third-World development; corporate social responsibility and accountability; pro and cons of economic globalization, including global integration: trade, investment, aid, and debt; environmentally and socially responsible trade and investment; child labor and de facto "slave labor" in today's global economy (I am on the Board of GoodWeave which strives to ensure that handloomed carpets are not made with child-labor while also providing financial and educational resources to former child workers); sweatshops and anti-sweatshop initiatives including those on college campuses; Philippine economics, politics, and environmental and social issues; World Social Forum and other so-called "anti-globalization" or "alter-globalization" events

Additional Information: Robin Broad is the author of Development Redefined: How the Market Met Its Match (Paradigm Publishers, 2009). She established the International Development Program's curricular offerings on economic globalization and development and on environment and development with a focus on social, environmental, and economic accountability. She came to AU with a wide range of professional experiences – from international economist in the U.S. Treasury Department to work with civil-society organizations in the Philippines. Active as faculty advisor to such student organizations as Amnesty International and the Fair Trade Student Association, she has served or is serving on the boards of directors of Rugmark (now called GoodWeave), the Bank Information Center, Food First, and the Philippine Development Forum. She is an active "scholar participant" in the movement to create a more just and sustainable economic globalization. She is the author, coauthor, or editor of numerous publications, including Global Backlash: Citizen Initiatives for a Just World Economy (Rowman and Littlefield, 2002); Alternatives to Economic Globalization: A Better World Is Possible (Berrett-Koehler, 2nd ed., 2004); Plundering Paradise: The Struggle for the Environment in the Philippines (University of California Press, 1993); and Unequal Alliance: The World Bank, the International Monetary Fund, and the Philippines (University of California Press, 1988).

Current events related to El Salvador & attempts to ban gold-mining. <http://www.thenation.com/article/162009/water-gold-el-salvador>
At global level, this includes "investor-state clause" cases brought before the World Bank-based Tribunal called the International Centre for the Settlement of Investment Disputes (ICSID)

"Food security" issues, from farmers (first lived with farming community in the Philippines 30-plus years ago; recently lived with rice-farmers in the Philippines; fishing communities in Trinidad, and corn/bean farmers in El Salvador) to consumer issues (example: "white" rice versus whole-grain rice). Article upcoming in winter issue of Earth Island Journal. Her most recent work has coined the term "rootedness" as the overall goal, to juxtapose with the current model's focus on economic growth that leads to "vulnerability" in economic, environmental and social terms.
 
Media Relations
To request an interview please call AU Media Relations at 202-885-5950 or submit an interview request form.