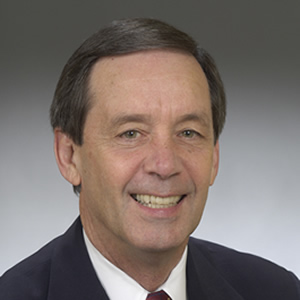 Robert Tobias
Distinguished Practitioner in Residence
Department of Public Administration and Policy
Additional Positions at AU

Director, Business Development, Key Executive Leadership Programs
Director, Institute for the Study of Public Policy Implementation (ISPPI)

Robert Tobias teaches courses in public sector leadership in the Key Executive Leadership Programs. He also teaches facilitation and team development, conflict management and alternative dispute resolution, and managing labor management relations. Finally,, he is the Director of the Institute for the Study of Public Policy Implementation which brings together members of Congress, political appointees, career federal executives, union leaders, consultants, and academics for the purpose of resolving difficult public policy implementation issues. President Clinton nominated and the Senate confirmed him for a five-year term as a member of the Internal Revenue Service Oversight Board. Tobias received the Paul P. Van Riper Award from the American Society for Public Administration "In recognition of his outstanding contributions to both the theory and practice of public administration" and the Warner Stockberger award from the International Public Management Association for Human Resources for "outstanding contributions in the field of public sector personnel management at the federal level." He has also been elected as a Fellow of the National Academy of Public Administration. Tobias was selected by Thomas Ridge, secretary, Department of Homeland Security, and Kay Coles James, director, Office of Personnel Management to the Human Resource Management System Senior Review Advisory Committee. In addition, Comptroller General David Walker appointed Tobias to the congressionally created Commercial Activities Panel. Tobias is a frequent contributor to Federal Times, Government Employees Relations Report, and Government Executive magazine on current federal sector public policy implementation issues.

Degrees

George Washington University Law School
M.B.A., University of Michigan
B.A., University of Michigan
Loading ...

OFFICE

SPA - Key Leadership Program
Watkins - 113
FOR THE MEDIA

To request an interview for a
news story, call AU Communications
at 202-885-5950 or submit a request.
AU Expert
Area of Expertise: Public-sector and private-sector labor management relations, conflict management and alternative-dispute resolution, creation of  labor management partnerships to increase productivity and employee satisfaction; public sector: performance management, civil service reform,improvement of customer satisfaction of agencies serving the public.

Additional Information: Robert Tobias is director of the Public Sector Executive Education program in AU's School of Public Affairs and director of the Institute for the Study of Public Policy Implementation. In 2011 he received the Paul Van Riper Award from the American Society of Public Administration, which cited his significant "contributions to both the academic and practitioner communities of public administration." In 2010 he served as a member of the three-person task group making recommendations to John Berry, director of the U.S. Office of Personnel, and John Lynn,deputy of defense, concerning the continuation of the National Security Personnel System. He was a member of the Department of Homeland Security's Office of Personnel Management Senior Review Committee reviewing 52 options fora new personnel system in the Department of Homeland Security and recommending which of those options should be implemented. In September 2010, his Institute for the Study of Public Policy Implementation and the Partnership for Public Service released the 2010 Best Places to Work in the Federal Government report.  The 2010 analysis was similar to those released in 2003, 2005, 2007, and 2009.  Best Places to Work provides a relative ranking of 31 large agencies, 34 small agencies, and 224 agency sub-components on overall employee engagement, as well as in 10 work environment categories, including effective leadership, performance-based rewards and advancement, family-friendly culture, and benefits. This year's government-wide index is up 2.7 percent, and since the initial rankings in 2003, the index is up 7.4 percent. For the fifth time in a row, the primary driver of job satisfaction in the federal space is effective leadership (see:http://bestplacestowork.org/BPTW/rankings/demographics/large/leadership).Conventional wisdom holds that the greatest influence on an employee's satisfaction is his or her immediate supervisor (see: http://bestplacestowork.org/BPTW/rankings/demographics/large/leadership_sub_supervisors).However, it was initially discovered in the 2009 Best Places analysis that the quality of the agency's senior leadership has more impact on the overall score. That trend continued in 2010 in the Best Places rankings (see:http://bestplacestowork.org/BPTW/rankings/demographics/large/leadership_sub_leaders).


Media Relations
To request an interview please call AU Media Relations at 202-885-5950 or submit an interview request form.