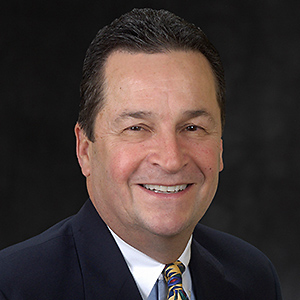 Douglas Kudravetz
Interim CFO, Vice President & Treasurer
Office of Finance and Treasurer
Douglas Kudravetz was named Interim Chief Financial Officer, Vice President and Treasurer of American University in 2014. As interim chief financial officer, he oversees the overall financial and investment management of the university. His executive responsibilities also include controllership and treasury operations, student accounts, procurement and contracts, budget and payroll, capital and facilities planning, facilities management, sustainability, information technology, external relations, auxiliary services, public safety, risk management, transportation services, human resources, the child development center, and internal audit.

Mr. Kudravetz joined the American University administrative staff in 1985. Prior to his current position, he served the university as Associate Vice President of Finance and Assistant Treasurer, Assistant Vice President of Finance, and Director of Internal Audit.

Mr. Kudravetz is affiliated with a number of professional associations and organizations including the National Association of College and University Business Officers (NACUBO), District of Columbia Chamber of Commerce, Greater Washington Board of Trade, and the Washington Research Library Consortium.

Mr. Kudravetz has a Bachelor's degree from the McIntire School of Commerce at the University of Virginia, and is a Certified Public Accountant.