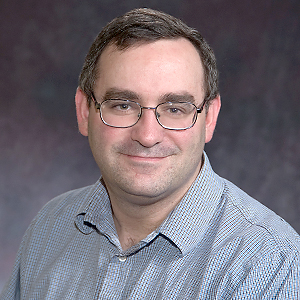 James Gilbert
Director of Academic Advising
School of International Service
Additional Positions at AU

Graduate Advising Coordinator, SIS
Graduate Academic Advisor, SIS
Academic Affairs Coordinator, SIS

Jim came to American University in July 2001, when he worked in the SIS Dean's Office. He transitioned into academic advising in 2002 and became the Director of Academic Advising in August 2008. He previously worked in residence life at Catholic University and Trinity College and has been working with students in various capacities since 1994. Jim is also a published poet and has travelled to Australia, Tunisia, Italy, the Bahamas, the Czech Republic, Hungary, Canada and Iceland. Jim is also an advanced PhD. candidate at Catholic University, where he is researching and writing a doctoral dissertation on late medieval Calais.

Degrees

MA, English, University of Southwestern Louisiana, BA, English/History, Trinity College

Favorite Spot on Campus:

Batelle-Tompkins Atrium


Favorite Place in Washington DC:

Eastern Market


Book Currently Reading:

The Elephants of Style

Loading ...

OFFICE

SIS - School of International Service
SIS - 250J
---
Scholarly, Creative & Professional Activities
Research Interests
Later medieval Europe (1350-1500), military history, Britain and the Empire 1800-1950, medieval literature
Selected Publications
"A Medieval 'Rosie the Riveter'?:

 

Women in France and Southern England during the Hundred Years War" in L. J. Andrew Villalon and Donald T. Kagay, eds.

 

The Hundred Years War: A Wider Focus.

 

Brill, 2005.

 
Time out of time out of time: Festival, Plague, Xenophobia, and the Anti-Alien Riot of Evil May Day in 1517 London.

 

MA Thesis.

1999.
"Richard III: A King Amidst the Turmoil of Late Fifteenth Century England" (in four installments): Ricardian Register 22 (1997) and 23 (1998)
Professional Presentations
   
"Building Them Up While Keeping Them Down—The Ironies of Technology and Imperialism in the British Empire 1850-1914." Southwest Historical Association Conference March 2002.
   
"'Ne Nevere Er Now Ne Haddest Knowen Me'-Reconsidering the Magic of the Orleans Clerk in Chaucer's 'Franklin's Tale'" Graduate English  Studies Conference  Texas Tech  University Feb. 1999.
   

"'The Angel and the Gambler'—Re-envisioning Emerson's 'Uriel.'" Mississippi Philological Association Conference Jan. 1999.
Honors, Awards, and Fellowships
Staff Performance Award for Teamwork, 2008
SIS Award for Outstanding Performance, 2003, 2008
Outstanding Excellence in Academic Advising, Graduate, 2006
Richard J. Neiheisel Award for Excellence, 1999
Grants and Sponsored Research
   
   

Cosmos Club Foundation Grant, 2002