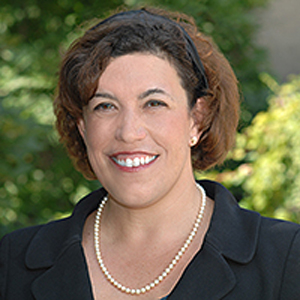 Susanna Holsopple
Assistant Vice President of University Programs
Office of Development and Alumni Relations
Lee Holsopple is Assistant Vice President, University Programs at American University in Washington, DC. As AVP she serves as an Executive Staff member, manages a principal gift portfolio, supervises the Athletics and Recreation Major Gift Program, the Office of Stewardship and Donor Relations, the Parent Advancement Program, and development activities related to the Office of Campus Life, the University Library, the American University Arboretum and Gardens, as well as special campaigns and needs of the Office of the Vice President of Development and Alumni Relations.

Lee graduated from Old Dominion University, Norfolk Virginia with a Bachelor of Arts. She joined American University in 2007 and has had a long standing career in higher education and non-profit fundraising over the past 20 years including work at The George Washington University, WETA Public Broadcasting, the University of Washington, and Penn State University.
Originally from Hershey, Pennsylvania, Lee lives in Arlington, Virginia with her dog, Bailey and her cat, Cal Ripken.