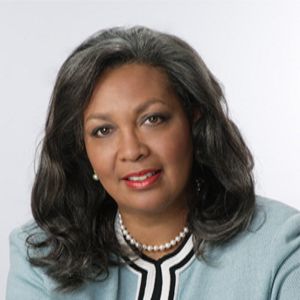 Mary Kennard
Vice President and General Counsel
Office of General Counsel
Mary Kennard, is the chief legal counsel for the university and manages both the in-house and outside legal representation and services for the university. Kennard is a member of the president's cabinet. She has over 20 years experience in college and university legal affairs. Since joining American University in 1995, she has, in addition to her university legal practice, served as the co-chair of the University's Diversity Strategic Plan, served as the acting vice president of development in 1999-2000, co-anchored two video training tapes with the College and University Personnel Association, and served as a lecturer at numerous national conferences on law and higher education. Ms. Kennard has taught as an adjunct faculty member at the Washington College of Law.

Degrees

B.A.S., Urban Planning, Boston University,
J.D., Beasley School of Law, Temple University,
LL.M., International and Comparative Law, George Washington University National Law Center
Loading ...

OFFICE

General Counsel, Office of
4400 Massachusetts Ave, NW
CONTACT INFO

(202) 885-3285
AU Expert
Area of Expertise: Law, higher education administration, business management, board governance

Additional Information: As chief legal counsel for American University, Mary E. Kennard manages all legal representation and services for the university.  She is a member of the President's Cabinet and has more than 28 years' experience in higher education legal affairs. After earning her JD from Temple University Beasley School of Law, and LLM in international and comparative laws from George Washington University National Law Center, she joined the staff of the National Association of College and University Attorneys. She was assistant university counsel at the University of Pittsburgh and was Howard University's university counsel and assistant to the vice president for legal affairs. In 1987, she joined the University of Rhode Island as legal counsel for the university, Rhode Island College, and the Community College of Rhode Island. Since joining American University in 1995, she has been cochair of the Diversity Strategic Plan; served as the acting vice president of development in 1999–2000; coanchored two award-winning video training tapes with the College and University Personnel Association; been a lecturer at numerous national conferences on law and higher education; and is the corporate secretary of the American University Board of Trustees. In fall 2007, the Washington Business Journal named Kennard a "Top Washington Lawyer."  She is the first female general counsel to earn the award, which acknowledges Kennard's legal work on behalf of AU on subjects ranging from immigration to intellectual property to environmental law. In 2008, Kennard was named Woman Lawyer of the Year by the Women's Bar Association of Washington, D.C., in recognition of her exceptional achievements in the legal profession and her extraordinary contributions to the advancement of women in the legal profession. Kennard was the 2007–2008 president of the Washington Metro Area Corporate Counsel Association (with more than1,600 attorney members in DC, VA, and MD), and the 2008–2009 president of the National Association of College and University Attorneys (with more than 3,000 attorney members representing some 600 colleges and universities). In 2010 she was appointed to the 30-member Board of Directors of the Association of Corporate Counsel (the global bar association for nonprofit and for-profit in-house counsel).

Media Relations
To request an interview please call AU Media Relations at 202-885-5950 or submit an interview request form.