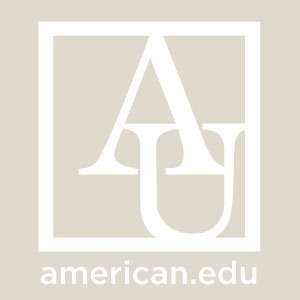 Malea Otranto
Part Time Staff
New Student Programs
Malea Otranto is currently a junior at American University. She is pursuing a Major in Law and Society with a double minor in Sociology and Political Science. Upon arriving at American University, Malea has become part of American's A-Team for the Mock Trial Program and has received a Best Attorney award at her first college invitational. Malea was also selected to be part of the SPA Leadership Program, where she focuses on the LGBT youth in Washington D.C. She is also involved in the Kennedy Political Union, where she has helped coordinate events for Chris Matthews and Gloria Steinem. Malea is currently the Class of 2014 President.

Her favorite place is Panera Bread and she misses her two Jack Russell terriers back in New York. After graduating, Malea hopes to be selected to do Teach for America followed by enrolling in law school.

Malea hopes to make Washington D.C her permanent home one day, with visions of walking her dog at sunrise, weekends at the national gallery and a job she'll love waking up to.


Degrees

Major in Law and Society; Double Minor in Sociology and Political Science

Favorite Spot on Campus:

Second Floor of the Library on weekdays, The Dav on weekends.