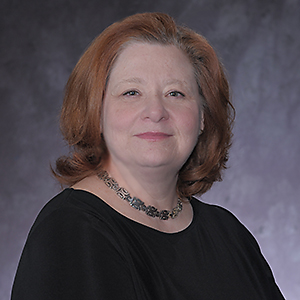 Rose Ann Robertson
Rose Ann Robertson was a newspaper reporter and wire service editor for 20 years, editing and directing coverage of plane crashes, natural disasters and national and state elections. She has been at AU since 1993. She is a former president of the Washington, D.C. chapter of the Society of Professional Journalists. Although Robertson does not profess to be a grammarian on the caliber of Strunk and White, she is eager (not anxious) to teach students the power of the language, hates the verbing of nouns and cringes when she sees offers of a "very unique free gift."

Degrees

BA English, Eastern Illinois University; MS Journalism, Southern Illinois University at Carbondale
AU Expert
Area of Expertise: Newspaper editing and style, online publications editing, reporting

Additional Information: Rose Ann Robertson has been at AU since 1993, teaching graduate and undergraduate courses in editing and reporting. She helped develop the Interactive Journalism Weekend master's program and has taught courses in online journalism. Before becoming associate dean for academic affairs, she was director of the weekend master of arts programs in interactive journalism and news media studies, and director of writing programs for the School of Communication. Prior to her academic career, Robertson was a reporter and editor for several Illinois newspapers, as well as the Milwaukee Journal. She joined the Associated Press in Chicago in 1983, later transferring to New York, where she was a national editor. She was named news editor for Nebraska before transferring to Washington as a national editor. She has edited and directed major coverage of stories including plane crashes, natural disasters, U.S. military actions, and national and state elections. A member of the Society of Professional Journalists, Robertson was president of the Washington, D.C., professional chapter, one of the largest in the nation, for two years. She has conducted training for reporters and editors at the Voice of America and washingtonpost.com. She also has been a member of the Online News Association and the Association for Education in Journalism and Mass Communication.
 
Media Relations
To request an interview please call AU Media Relations at 202-885-5950 or submit an interview request form.