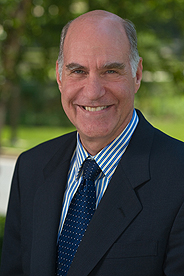 Photo by Jeff Watts
Welcome to AU's website on learning outcomes and assessment.
American University is an institution dedicated to academic excellence. Many of our programs are nationally recognized, and our faculty are leaders in their respective fields.
It is natural that in such an environment, AU dedicates itself to articulating expectations for student learning, and assessing the degree to which these expectations are met. Most academic units have a long tradition of setting high standards, assessing progress towards those standards, and finding ways to make the learning experience even better. This website articulates the learning outcomes and assessment processes that AU values.
As Provost, I appreciate faculty and students who strive to meet high academic standards. Assessment, and the invaluable feedback it provides, informs us of areas in need of improvement thereby strengthening our curricula. To that end, the Office of the Provost will make every effort to support faculty as they assess courses and programs and implement strategies toward curricular enhancement.
Scott A. Bass
Provost