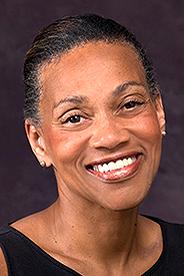 Photo by Jeff Watts
Welcome. The Office of Enrollment is responsible for the recruitment of undergraduate students, including freshmen and transfers, to the university, as well as the financial support for students. The Office consists of four areas which work in concert to meet the university's strategic enrollment goals: Admissions, Enrollment Marketing (including the Admissions Welcome Center), Financial Aid, and Operations. . In all, 75 staff members are part of the Office of Enrollment. We are supported in our recruitment efforts by partners across the university as well as over 100 student volunteers (AU Ambassadors and AU Diplomats) who host prospective students and conduct campus tours.
The goal of the office is to identify best fit students for American University -- those who are smart, focused, passionate, and engaged. Toward that end we host more than 25,000 visitors to AU annually; offer upwards of 15 campus-based and more than 60 regional events; evaluate over 20,000 applications for admission; and process more than 1,500,000 documents including those in support of applications as well as mailings and other communications.
In addition to reaching out to prospective students, we are happy to offer our services to assist members of the AU community. Admissions staff can provide guidance to those who want to learn more about the school-to-college transition process; Financial Aid staff are here to share their expertise on how to pay for college; and our Enrollment Communications team can assist with mailings and printing projects.
The Office of Enrollment is spread out across four campus locations: the Office of the vice Provost, Admissions, Enrollment Marketing, and the Information Systems unit within Operations are located at 4200 Wisconsin Avenue; Financial Aid is housed in the Asbury Building; the Operational and Technical, and Business units within Operations are located at 3201 New Mexico Avenue as well as 4200 Wisconsin Avenue; and our Admissions Welcome Center is on the second floor of the Katzen Arts Center.
We look forward to welcoming new students, supporting our continuing students, and collaborating with our campus partners.
Sharon Alston
Vice Provost for Undergraduate Enrollment