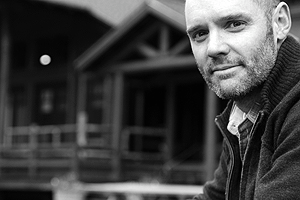 Scott E. Page
Professor, University of Michigan, External Faculty, Santa Fe Institute, and author of The Difference: How the Power of Diversity Creates Better Groups, Firms, Schools, & Societies.
Scott Page researches how diversity improves performance and decision making ('diversity' meaning not what we look like on the outside, rather than what we look like within).
Page's key insight:
Groups made up of intelligent people who are inwardly diverse—that is, who have different perspectives, mindsets and ways of solving problems—can make more accurate predictions and solve problems more effectively than groups of 'experts.'
In his current book, Diversity and Complexity, Page provides an introduction to the role of diversity in complex adaptive systems. He explains how diversity underpins system level robustness, allowing for multiple responses to external shocks and internal adaptations.
Page also studies complex systems. He is the author of Complex Adaptive Systems and is on the external faculty of the Santa Fe Institute, the world-renowned research center dedicated to using complexity science to solve human problems.
Page is director of the Center for the Study of Complex Systems at the University of Michigan where he serves as Leonid Hurwicz Collegiate Professor of Complex Systems, Economics, and Political Science. This spring he will be featured in a special video by The Teaching Company on the Art of Teaching as one of America's great teachers. He consults with corporations and nonprofits on market performance and organizational performance.