Humanities
Latin American Community in Washington, D.C.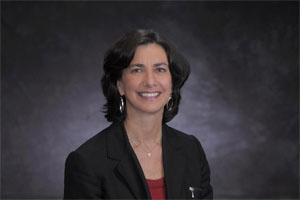 Latin American Community in Washington, D.C., AMST-340 section 1, is committed to providing students with hands-on experiences to supplement their classroom learning. The course teaches students to examine the experiences of the Latino community in the D.C. area and study its challenges and contributions.  
Marcy Campos, director of the Center for Community Engagement and Service at American University, teaches this class once a year. Campos has lived in D.C. for over 30 years and has experience working with D.C. non-profits.
The course requires every student to do community service, at least 20 hours total. A directory of Latino non-profits is provided, but students can find their own or one that aligns with their personal interests. Campos strongly believes in hands-on learning, and says she isn't a traditional academic. She comes from a background where she used adult education methods like group work and collaboration, which she uses in her classes. Students view films, entertain speakers, interview local immigrants in small groups, and even go on walking tours of the Mt. Pleasant community and go out to eat.
Two students who took this class in the past spoke at the Community-Based Learning Symposium, which was held in the Mary Graydon Center on November 20. Jimmy Hoover, a senior, worked at CARECEN, the Central American Resource Center, last spring. As a student, he said he was unsure of how he could be helpful at first. He interviewed a local man, Victor Martell, and published his story online on residencynow.org. The community-based learning as part of the course was different and a bit intimidating at first, he says, "but as a result, you grow as a person."
Jenn Johnson worked as a math tutor at Next Step Public Charter School as part of Campos's class. She had no previous math tutor experience, but she called it "one of the most rewarding experiences I've had at AU."