Contact:
Tubman, Jonathan G.
Vice Provost for Research & Dean of Graduate Studies
Dissertation and Thesis Presentations
Candidates who are in the process of defending their doctoral dissertation or master's thesis may submit their information to the Office of Graduate Studies for posting to this page. Submissions intended for this page should be sent at least two weeks before the date of the defense.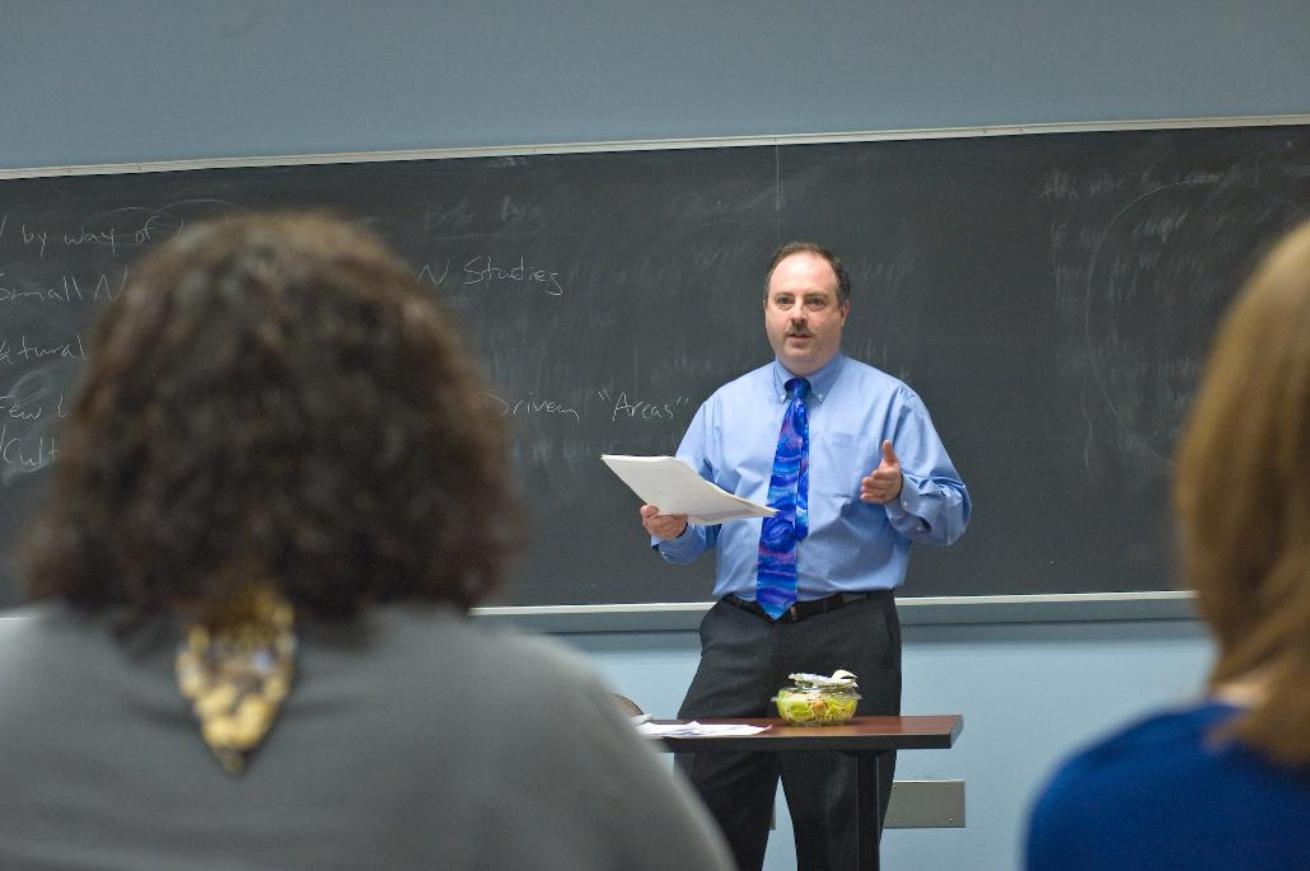 Student Name:
Samantha Guthrie
Graduate Level:
PhD
Field of Study/Major: 
Political Science
Committee Chair:
Jennifer Lawless
Date of Presentation:
03/08/2018
Presentation Location:
Kerwin 109-A
Time of Presentation:
2:15 pm
Title of Dissertation:
He Said, They Did: Using Executive Rhetoric to Understand Interbranch Relationships in the American States
Abstract: The relationship President Obama shared with Congress was certainly contentious. While much of the contention was attributed to polarization and partisanship, there are many factors that may have influenced his legislative successes. Unfortunately, much of the literature on interbranch relationships focuses on the role of partisanship and divided government. This is not surprising as 1) polarization and partisanship have only grown in Washington and 2) it is difficult to gain suitable leverage over this question as so few have served as president, particularly in the Modern Era. If we turn to the states – our "laboratories of democracy" –we can begin to develop broader theories that explain executive-legislative relationships. State politics scholars argue that "governors are the most central and visible individual actors influencing state policy." Like presidents, governors' power to recommend legislation allows them to shape the larger policy agenda of their time in office. Governors and their legislatures, then, are a perfect avenue for testing some of the central questions surrounding interbranch relationships that a study at the federal level simply cannot answer. Using an original dataset of gubernatorial agendas and legislative successes, I consider political skill, institutional structure, and socio-demographic factors as potential contributors to a governor's success. 
Student Name:
Jennifer Tilley
Graduate Level:
PhD
Field of Study/Major:
Justice, Law & Criminology
Committee Chair:
Robert Johnson
Date of Presentation:
03/19/2018
Presentation Location:
Kerwin 300
Time of Presentation:
3:30 pm
Title of Dissertation:
Antecedents and Consequences of Efficacy Among Staff in Juvenile Corrections
Abstract:
Research suggests that perceived job efficacy may be an important construct to consider when trying to understand the effects of work environment and other variables on staff attitudes and behavior. Despite the importance of efficacy, however, it has received little attention in previous studies; instead, most research has focused on other work environment variables or job characteristics and their effect on correctional workers. In order to partially bridge this gap in the literature and gain a better understanding of efficacy, the present study examined potential antecedents and consequences of this variable through an exploration of two research questions: first, how is efficacy affected by a selection of demographic and work environment variables, and second, how does efficacy affect various organizational factors? Efficacy was thus examined as both a dependent and an independent variable to uncover its potential antecedents and consequences. It was hypothesized that staff perceptions of efficacy would be affected by both personal characteristic and work environment variables, and would directly and indirectly affect various organizational factors. To test these hypotheses, a model depicting proposed antecedents and consequences of efficacy was developed and subsequently tested through multivariate regression analyses. Literature on job demands and resources, mature coping, and social cognitive theory, as well as empirical research on efficacy and related work environment and organizational variables, was used to inform this model and provide a theoretical foundation for the present study. Results of this research indicate that a variety of work environment and demographic variables may shape staff perceptions of efficacy in the workplace, and that efficacy may, in turn, effect levels of job satisfaction and organizational commitment among staff; efficacy may also motivate mature coping and lead to other positive workplace outcomes.
Student Name: James E. Wright II
Graduate Level: PhD
Field of Study/Major: Public Administration and Policy
Committee Chair: Derek Hyra and Vicky Wilkins
Date of Presentation: 03/22/2018
Presentation Location: SIS 260
Time of Presentation: 11:00 am
Title of Dissertation: 
Perceptions or Reality? Examining the impact of Body Worn Camera technology on citizens and police officers.
Abstract: This dissertation explores how the adoption of Body cameras influences police officer and citizen behavior