On Campus
Research Commons opens this semester in the library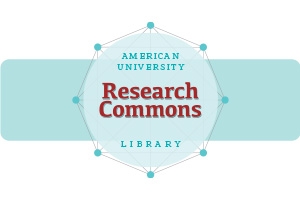 AU Library is thrilled to join with partners from across campus to create AU's new Research Commons, a comprehensive research resource. The Research Commons is designed to help students and faculty take their research and scholarship to the next level, by offering a variety of services in one convenient central location—the library! The Research Commons is part of a larger plan to update and renovate the library, making it a research destination, a network that connects scholars, and an inspiring place to work and spend time.
The library will continue to offer research assistance through the Reference Desk, as well as computer troubleshooting through the Technology Support Desk. The Research Commons will add walk-in writing services from the Academic Support and Access Center, help with statistical methodology from the Statistical Consulting Center, and help with SPSS, SAS and other statistical software from the Statistical Software Support service. Hours for the services will vary, and some services are by appointment. All service hours and contact information can be found on the library's Operating Hours page.
Look for these new services near the Reference Desk, in the collaborative work rooms. In the spring, some new rooms will be constructed, and the Department of Literature's Writing Center will move into the library, and offer their services here. Stay tuned for more about that move in December.
Do you have comments or questions about the Research Commons? Contact the library via email at LibResearchCommons@american.edu or tweet us at @AULibrary using #AULibraryRC.