Communications
Student Media Leader: Jessica Wombles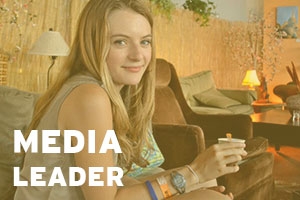 American University student media leaders share their experiences and lessons learned working at various AU media outlets, and discuss how SOC has contributed to their success.

Organization: AWOL
Major: Journalism


Rising Sophomore Jessica Wombles is Copy Editor and Twitter contributor for AU's American Way of Life Magazine (AWOL). In this first person essay, she explains her decision to transfer to SOC from the College of Arts and Sciences. 
I have always had a passion for writing. I knew at a young age I was a good writer, but it wasn't until my junior year of high school that I discovered how far I still had to go. During that school year I both loved and hated writing. I hated it because I took AP English Language and had the hardest teacher I think I have ever had. I now know that she was tough on all of her students to force them to excel. It was because of her that I got a 5 on my AP exam. 
I can still hear her preaching to the class,"'about how' is grammatically incorrect!" I learned so much from her because I had to if I wanted my GPA to stay afloat, and though at times her class made me want to pull my hair out, I know I am so much better off because of her.
I originally came to [American University] as a prospective Lit major, but what really turned my thinking around, was the incredibly high level of social activism constantly in effect on the AU campus. It wasn't long before I starting taking part in massive protests like Take Back the Night, and advocating for issues such as world hunger and privilege awareness. Pretty soon I started thinking, I want to do more for these causes. I want to tell people all about these issues and I want to really affect change in a big way. I want to do more than march around shouting and holding up signs. I want an audience.
Long story short, I'm transferring into the School of Communication because I want to be an advocate for important social issues and see the waves that I'm making. [In the long term] [a]s a journalism and SIS double major, I would really love to start out as a freelancer, then navigate my way into a position as a foreign correspondent for a major newswire.