International
The Ebola Outbreak – Three Questions for Susan Shepler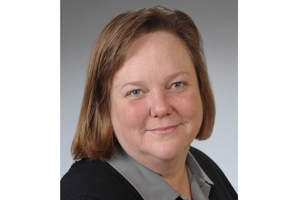 West African nations are currently grappling with the worst-ever outbreak of the Ebola virus. Associate Professor Susan Shepler, an expert on youth and conflict, was in Ebola-affected areas this summer, conducting research funded by the Spencer Foundation in Sierra Leone and Liberia in July and August.
Q: The current Ebola epidemic has claimed over 1,200 victims. Where are the hardest-hit areas? Why has the outbreak been so difficult to contain?
A: The outbreak started in the Forest Region of Guinea. From there it spread to neighboring Liberia and Sierra Leone. The epicenter is the region where the three countries meet. Pre-existing weaknesses in the public health systems of all three countries have meant serious challenges. As I wrote in a blog post in July, "The Ebola virus and the Vampire State," people had reasons to doubt whether the virus was real. It took months for people to really start taking the threat seriously. Now, the numbers have skyrocketed, which makes it more difficult to track and quarantine people exposed to the virus.
Q: The World Health Organization recently agreed to use untested medications in the Ebola outbreak, although supplies are limited. Why hasn't an effective Ebola vaccine been developed?
A: The pharmaceutical industry is profit-driven, and until now there has not been much demand. The so-called "secret serum" was in development when it was tested on two American health workers in Atlanta. I'm happy that it's being sent to Africa now to help treat doctors and other frontline health workers.
Vaccine development is a separate process, and reports are that Canada is sending an experimental vaccine to West Africa. There are issues of medical ethics here, but to me, the potential benefits of a weapon in the fight against Ebola outweigh the potential risks.
Q: Could Ebola spread outside of West Africa? What should Americans understand about the illness?
A: It's possible, though highly unlikely. One only gets infected through direct contact with the bodily fluids of an infected person. It's not highly contagious, but it is highly deadly. The United States has far more advanced facilities and other capacities to deal with infections like these. Americans shouldn't be afraid that they will get infected, though they should remember how much people are suffering in West Africa, and help if they can. For example, medical personnel are in need of simple protective gear. Doctors Without Borders is doing excellent work in the region.
To request an interview with Professor Shepler, call (202) 885-5943. Follow her on Twitter @SusanShepler.