Under Secretary Sonenshine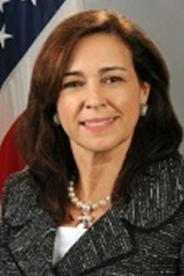 Tara D. Sonenshine, current Under Secretary for Public Diplomacy and Public Affairs presented on Collaboration and Public Diplomacy. SIS students had the opportunity to ask questions to Under Secretary Sonenshine, and get her view on pressing current issues.
Under Secretary Sonenshine was formerly Executive Vice President of the United States Institute of Peace (USIP). Prior to joining USIP, she was a strategic communications advisor to many international organizations including USIP, The International Crisis Group, Internews, CARE, The American Academy of Diplomacy, and the International Women's Media Foundation.