Environment
Magafan's "Bonobo Connection" Discusses Conservation, Linkage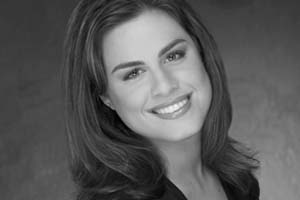 Most people have never heard of the bonobo—our closest blood relative next to the Chimpanzee. In the wild, they can only be found in one country, the Democratic Republic of Congo in Central Africa, where they are currently in danger of becoming extinct due to the destruction of the Congo Rainforest and commercial poaching.
Irene Magafan, a graduate of SOC's Film & Electronic Media master's program, hopes to change the status of our "forgotten relative" through her award-winning wildlife documentary, The Bonobo Connection—a film that conveys not only a message of conservation, but also one of how we can learn from and connect with "one of the most peaceful beings on Earth."
"We need to pay attention to our closest relative," said Magafan. "It's almost like we've found this long-lost cousin…bonobos have formed this sustainable model of living with each other from which we can learn how to live better, healthier, and more peaceful lives in the future."
The documentary focuses on a family of bonobos currently living at the Columbus Zoo in Powell, Ohio. Through their stories, the film covers a range of topics from the history of bonobos and why so little is known about them, to their current condition in the wild and their importance to both the planet and humanity.
"Like most species, bonobos don't have a voice, and I wanted to become that vehicle for them," said Magafan. "I feel that I have to be an ambassador for them."
The film has been generating a great deal of buzz and awareness—both domestically and internationally—and took home six Peer Awards this year from the Television, Internet & Video Association of D.C. (TIVA), and was an official selection at the International Wildlife Film Festival in spring of 2012 in Montana. Magafan will be submitting the film to festivals throughout the next year, and is currently working on an entire marketing/branding campaign as well as preparing a feature length version of the film for potential broadcast. There is a primate park in France interested in selling her film there, and clips from the film are currently being licensed for use on a National Geographic Channel television series.
Magafan hopes that her film will thrive in Congo, where the bonobo and their rainforest habitat are currently being threatened by massive deforestation, illegal hunting, civil unrest, war, and political and economic instability. She is currently working with a local non-profit partner in order to develop an educational campaign that will help integrate the film into local schools.
"All of the great apes have so much to tell us about ourselves—if they were wiped out, we would lose so much about ourselves," said Magafan.
Her reaction to the film's skyrocketing success?
"I'm extremely humbled and it's quite emotional for me," said Magafan. "SOC and the Center for Environmental Filmmaking have been really supportive, and my advisors have given lmuch direction for the piece. It has also been a validating experience for me—it's hard to get people to care about wildlife conservation, so I knew I had to present it in a unique way."
Magafan filmed The Bonobo Connection as her thesis project while studying under Professor Christopher Palmer, director of SOC's Center for Environmental Filmmaking.
"SOC and the Center for Environmental Filmmaking helped me to harness my passion and encouraged me to push the envelope," said Magafan. For example, she thought it would be impossible to have a celebrity narrate her film, and ended up getting actress Ashley Judd.
"I came out of this program with a lot more confidence than I had going into it. They taught me to think outside the box and take risks, and it has really made a difference."