Alumni Profile
Profile of Sam Olens, BA/SIS '78; MA/SIS, '80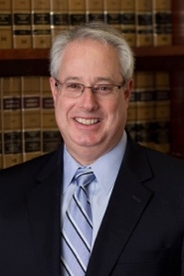 What was one important turning point during my time at SIS that influenced my professional path?
A global perspective, respect of all people.
What has been a pivotal piece of knowledge that has led me to my current position?
As Winston Churchill stated, "We make a living by what we get; we make a life by what we give."
I chose SIS because of:
Liberal arts, the professors, location.
How I make a difference in the world:
I seek to make a difference through Tzedekah and promoting the rule of law.
I also speak:
Spanish
I am interested in:
Economic Development, Human Rights.
My professional role models:
U.S. Senator Johnny Isakson and Professor Abdul Aziz Said.
Favorite authors:
James Joyce, John Steinbeck and Aleksandr Solzhenitsyn.
Favorite movies:
Schindler's List, Rain Man, E.T.