Student's DRC internship reaches AU campus
By Sally Okine
January 19, 2010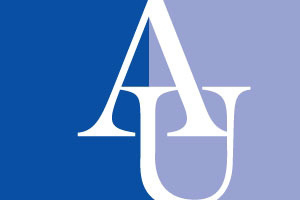 "I was inspired by the youth in the Congo," says Arnila Santoso, SIS/MA '10. 
Santoso was born and raised in Indonesia and came to the United States for her university education. She had her mind set on studying conflict resolution and decided that American University was the best place to further her studies. "I chose AU because they were focused on practitioners, which involves more hands-on work". She hopes to use her experiences and education from the School of International Service (SIS) to work in post-war reconstruction and eventually obtain a doctorate in peace and conflict studies.

In the summer of 2009, Santoso traveled to the Democratic Republic of the Congo (DRC) with Congo Initiative, a Christian and non-profit organization, teaching Congolese children to aim for academic excellence in subjects such as math and English. While in the DRC, she found it to be more than just a poverty-stricken country; the children there were willing to learn and excited that they were given the opportunity to do so.

Her trip to the DRC helped affirm Santoso's aspiration to be a practitioner in the field of post-war reconstruction. Upon her return to AU, she wanted to call attention to the struggles that the people of the DRC were facing.

With the help from fellow student Margot Bokanga, Santoso was able to host a discussion open to the whole campus that included panelists from African Faith & Justice Network, an NGO comprised of Catholic social justice and missionary groups. The panel successfully shed light on major issues in the DRC, such as lack of education, and stirred an interest amongst the attendees about the work of Congo Initiative.

Santoso was especially appreciative of the help and support she received from the IPCR faculty, such as Professor Anthony Wanis-St. John and Professor Susan Shepler who also served as her thesis advisors.

"The professors here at AU really cared about what I was doing and believed in my work," she said. "Professors encourage you as a scholar and connect you with people you need to know through networking. While in the DRC, some of my professors called me to make sure that I made it alright and that I had everything I needed."

When asked about any suggestions for other students who want to make the most of their time in the IPCR Program, Santoso replied: "find someone who is doing something that interests you and get involved."

This piece was originally published in the November/December 2009 IPCR Newsletter.