Student Success Story
SPExS Student of the Week: Kula Fofana
Graduate Gateway Program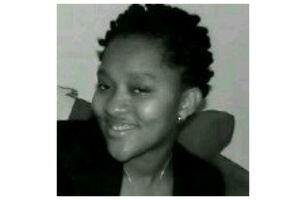 Kula Fofana is a self-proclaimed activist for women and young people. Prior to enrolling in the Graduate Gateway Program with the School of Professional and Extended Studies, Fofana headed the Paramount Young Women Initiative, an organization which sought to advocate, educate, and empower young women and girls from underpriviliged communities in Liberia. Since then, she has worked and volunteered with several youth and student organizations and served in different leadership capacities. She holds a Bachelor of Arts degree in Mass Communications and Sociology from the African Methodist Episcopal University in Liberia.

What is one hidden talent that you posses? I think I'm a pretty good dancer but can I make a career out of it? I don't think so, lol.

What is one thing you cannot live without? I can't live without a computer and/or internet.

Finish this sentence: The world needs more... innovators and humanity.

Where do you see yourself in 10 years? Ten years is such a long time and the thought of it scares me...lol! However, I think I will be a major public administrator/ academic/ political actor in my country, if not the President (big dreams, huh?). Well, "If your dreams do not scare you, they are not big enough." -Ellen Johnson Sirleaf (Liberian President)


Do you think you have what it takes to be Student of the Week? Upload a photo and short bio of yourself to Instagram, Facebook, or Twitter, and tag it #SPExSSOTW to enter!