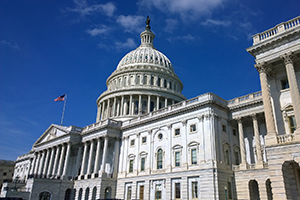 Politics in the U.S.
GOVT-110
Why is writing a check to a Member of Congress considered protected free speech, whereas handing a police officer a $100 bill to think again about why he pulled you over considered a bribe, when both actions are taken to influence the decision-making of a government official?
This course is designed to prepare undergraduates to study -- and maybe even understand -- the many dimensions of American politics, from how we understand and interpret the ideas behind our founding documents to how the practice of politics in the United States stacks up against the parchment promises of American constitutionalism. I do not spend much time acquainting (or reacquainting) students with the nuts and bolts of American government. By now, you should know how many members serve in the House of Representatives and the Senate, whether Supreme Court justices are appointed or elected and which amendment to the Constitution protects the right to free speech. My goal is very different: to force you to think hard -- very hard -- about the tension between liberty and authority, the role of law in the political system, whether the "original intent" of the constitutional framers (assuming we know who they are) matter in contemporary debates about the Constitution and governance, how the changing demographics of American society are altering who participates in politics and, by extension, who governs.
By the end of the semester, you should know a little bit more about what you already knew, more about what you didn't know before, and much more about what you don't know.
As a teacher, I engage in a highly interactive style that requires student participation. I like to engage in dialogues with students that require them to think in multi-dimensional terms. I also use the Internet at different points in class to connect what we are reading to the world of American politics, particularly the site, Patchwork Nation, a project co-sponsored by the Knight Foundation and PBS that utilizes interactive technology to highlight the fractured nature of American politics. In the interest of full disclosure, I do not permit students to come unprepared to class. Each student is required to read and then turn in an analytical essay on the material or questions I assigned for that class period.
Our Wednesday labs, conducted by your Program Associate, are designed to introduce you to individuals and organizations that are part of and certainly engage the Washington establishment. Your PA will assign you various projects that build upon what we do in class and what you are learning in the labs.
In addition to a big brain and a quiet place to study, students will need a good sense of humor and an appreciation for the finer points of baseball, which, as we know, does not include the designated hitter.
Fulfills 3 credit hours of six required for Area 4 in General Education.
This seminar is year-long