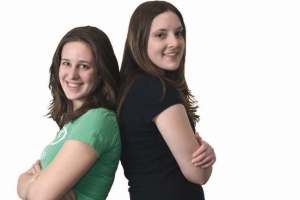 Living
When you join the University College community, you'll live in Anderson Hall on the south side of campus with all the other seminars. Your roommate will be a seminar classmate, and your other classmates will live on the same floor. This residential neighborhood creates an environment in which you can more easily build relationships with other talented students, share academic interests and experiences, and adjust to college life in D.C. together. Your program associate will live nearby and be available as a mentor and resource.
Learning
The University College first-year seminar creates a stimulating, small-group learning experience. Each seminar is limited to about 20 students, which promotes more discussion and interaction than is possible in large lecture classes. Each seminar fulfills a university-wide requirement, includes a living-learning component, and carries one additional academic credit. All University College seminars are taught by outstanding members of the AU faculty who are respected scholars in their fields. Additionally, your professor is assisted by a program associate - an older student who lives in your residential neighborhood, attends your seminar, acts as a mentor, and helps implement the co-curricular components of the course.
Laboratory
The University College's out-of-class activities seamlessly link your specific course to the unrivaled resources of Washington, D.C. You'll start your first semester by participating the week before classes begin in either the Freshman Service Experience or the Discover D.C. program - whichever your professor has selected to enhance your University College course. Throughout the semester, you'll apply the concepts and expertise gained from your seminar to the real world in weekly excursions we call the Washington Lab. Click here to learn more about the Washington Lab experience and the exciting places students have gone in the past.