Fall 2015 Instructional Karate Program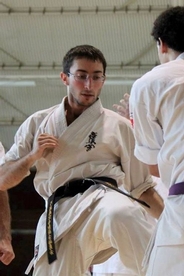 Interested in martial arts, self defense, learning new exercises, and meeting new people, and having a good time? Then Karate may be for you!

Register by September 14th at the Jacobs Fitness Center or Cassell Fitness Center Front Desk. Registration is $85 for Students and Members and $110 for non-members (Faculty and Staff).

Sessions are Mondays (9pm-10pm) and Wednesdays (10pm-11pm) September 9th to October 19th in Cassell Fitness Center Studio B. Questions? Contact Becky Parks at bparks@american.edu.