Questions?
Vice Provost for Research & Dean of Graduate Studies
202-885-3753
researchau@american.edu
Wisconsin (4200), Suite 201 Washington, DC 20016-8075


Tubman, Jonathan G.
Vice Provost for Research & Dean of Graduate Studies

Mailing Address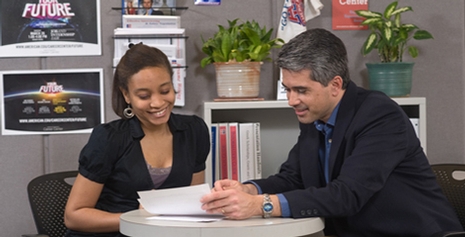 Grant Writing Support: Resources and Consultants
The Office of the Provost provides access to grant-writing support consultants for all tenured, tenure-earning and term faculty members who are writing applications for external research funding. 
2015-16 Faculty Research Support Grant Award Winners
Congratulations to the faculty who have received funding to pursue their valuable research projects.

Office of Research Integrity's Revamped Home
Click here to learn more about AU's Office of Research Integrity and use our new tool to determine if your project needs IRB approval.

May 2015 Research Awards
In May 2015 (FY 2016), the Office of Sponsored Programs recorded the following grants for American University researchers.

---
PI: Kathleen De Cicco-Skinner -- College of Arts and Sciences - Biology -- Title: Tpl2 in Carcinogenesis-Related Inflammation -- Sponsor: National Institutes of Health -- Funds: $419,137.00 
---
PI: Stephen Casey -- College of Arts and Sciences - Mathematics & Statistics -- Title: Conference: Sampling Theory and Applications (SampTA 2015) -- Sponsor: Army Research Office -- Funds: $18,500.00 
---
PI: Philip Johnson -- College of Arts and Sciences - Physics -- Title: NIST SURF Program, Gaithersburg Campus -- Sponsor: National Institute of Standards and Technology -- Funds: $5,500.00

---
Research at AU
American University, a Carnegie-classified research university, is deeply committed to creating knowledge, including creative and professional activity, in the arts, humanities, social sciences, natural sciences, and the professions. We strongly support research by our students and faculty.
Known as a college-centered research university, AU values scholar-teachers who are fully engaged both in research and in undergraduate and graduate teaching. Our most distinguished and accomplished scholars also teach.