Questions?
Vice Provost for Research & Dean of Graduate Studies
202-885-3753
researchau@american.edu
Wisconsin (4200), Suite 201 Washington, DC 20016-8075


Tubman, Jonathan G.
Vice Provost for Research & Dean of Graduate Studies

Mailing Address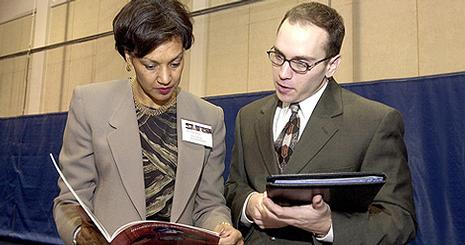 Council of Graduate Studies Outstanding Dissertation Award
Learn more about this competition to recognize outstanding PhD. dissertations submitted between July 1, 2010 and June 30, 2012 for this $2,000 award and speaking opportunity.

2013-14 Faculty Research Support Grant Award Winners
Congratulations to the faculty who have received funding to pursue their valuable research projects.

Office of Research Integrity's Revamped Home
Click here to learn more about AU's Office of Research Integrity and use our new tool to determine if your project needs IRB approval.

May 2014 Research Awards
In May 2014 (FY 2015), the Office of Sponsored Programs recorded the following grants for American University researchers.
---
PI: Leeanne Dunsmore -- School of International Service - Program Development and Graduate Admissions -- Title: The U.S. Summer Sisters Exchange Program -- Sponsor: U.S. Department of State -- Funds: $200,610

---
PI: Gary Weaver -- School of International Service - Intercultural Management Institute -- Title: Training Workshop on Intercultural Communication with Focus on Business Culture in Australia, Canada, and the U.K. -- Sponsor: U.S. Department of the Navy - Naval Air Systems Command -- Funds: $27,163
---
PI: Philip Johnson -- College of Arts and Sciences - Physics -- Title: SURF 2014/Gaithersburg -- Sponsor: National Institute of Standards and Technology -- Funds: $16,320
---
Research at AU
American University, a Carnegie-classified research university, is deeply committed to creating knowledge, including creative and professional activity, in the arts, humanities, social sciences, natural sciences, and the professions. We strongly support research by our students and faculty.
Known as a college-centered research university, AU values scholar-teachers who are fully engaged both in research and in undergraduate and graduate teaching. Our most distinguished and accomplished scholars also teach.