Research
Kogod Professor: Americans' Lack of Mobility is No Surprise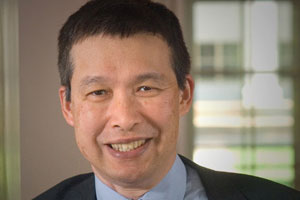 A new study reveals that fewer Americans are changing residences than at any time since World War II – an alarming finding for the real estate industry.
"This finding will negatively affect transactions and income," said Kogod Real Estate Professor Peter Chinloy of the Brookings Institution study, which determined that 12 percent of Americans moved in each of the last two years.
The percentage has declined steadily over time: 16-17 percent of Americans changed homes annually in the 1990s, and in the 1950s and 60s the figure was 20 percent. Historically, US migration has outpaced that of most other countries, according to study author William H. Frey.
Chinloy is not surprised at Frey's conclusions, pointing out that 20 percent of homeowners are "underwater" on their mortgages – meaning they owe more on their home loans than the value of their property. The job market hasn't fully recovered, and many older residents decided to retire in place when their savings disappeared.
"The notion of 'I'm going to retire and sell my house and move' has to be re-evaluated," Chinloy said.
The homeownership rate in the United States increased steadily and sharply from the mid-90s to its peak at 69 percent in 2004, and it's hovered close to that figure since. Homeowners are less mobile; there's no doubt this contributes to the trend uncovered by the study, entitled "The Great American Migration Slowdown."
Opportunity
There are bright spots on the horizon; one example is sustainable development.
Chinloy predicted that "green," sustainable development will spread from the commercial market to residential homes, which will allow developers to market environmentally-friendly homes as unique. As it's nearly impossible to retrofit older homes to meet modern standards, sustainable development is a solid opportunity for growth.
City Life
In the years to come, Chinloy also expects to see an influx of residents moving into to urban areas closer to their workplaces. He cites the boost in development in DC's Columbia Heights neighborhood as an example.
As people congregate in urban spaces, big-box retailers like Target and Wal-Mart will have to accommodate the trend by reconfiguring their stores to engage consumers who are arriving on foot.
"In DC, commercial development has to have retail on the ground floor," Chinloy points out. "This allows people to shop close to work; consumers don't need cars as much."