Research
E-Government Scholar to Study How The FCC Uses Public Input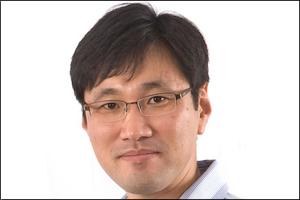 Traditionally, federal agencies have taken a top-down approach to governing and policy-making, their actions driven by internal stakeholders. But with the rise of Web 2.0 and social media, government agencies have begun to involve citizens in governing and policy-making processes, especially following the Obama Administration's Open Government Directive in 2009.
The Federal Communications Commission is taking this one step further: it is striving to engage the public in reforming the agency at its core.
And Gwanhoo Lee, an associate professor in the Information Technology department and the director of Center for IT and the Global Economy (CITGE), has received a grant from the IBM Center for the Business of Government to research precisely how the FCC is harnessing citizen engagement to transform itself into "a model of excellence in government."
"[The FCC's plan] is a comprehensive initiative going beyond others," Lee said. "The FCC is striving to permanently alter its structure and culture through this process."
The FCC was once recognized for its effective use of the web, but over time its digital presence diminished when it failed to integrate new media tools. To regain credibility in this area, the agency launched an initiative in 2010 to enhance not only its website, but also its systems, rules, processes, data accessibility, and engagement mechanisms.
Called reboot.fcc.gov, the agency's new website is an unprecedented attempt, according to Lee, to improve interaction between internal employees and external stakeholders. But Lee has a cautionary tale for the effort.
"Citizen engagement enabled by social media increases the complexity of the reform process, thus increasing the risk for failure," Lee wrote in his proposal. "There needs to be seamless integration of online platforms and offline methods, otherwise citizen engagement may lead to more problems than benefits."
For the grant, Lee will conduct an in-depth case study, entitled "Citizen-Engaged Government Reform: Lessons Learned From the Federal Communications Commission Case.".
Lee conducted similar case studies on the Centers for Medicare and Medicaid Services and the Food and Drug Administration, which were published in IBM's Center for The Business of Government's Using Technology Series in 2011.
As an outcome of the case study, Lee will develop practical guidelines and frameworks for effectively implementing citizen-engaged government reform.