SPA's Public Administration and Policy Research Seminar Series Announced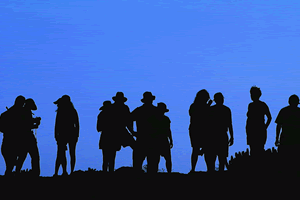 The School of Public Affairs' department of public administration and policy announces its 2010 Research Seminar Series. The five-part series showcases the most recent research from the department's faculty and doctoral candidates as well as guest scholars.
Series sessions take place in the Ward Circle Building, room 300, at 11 a.m. Attendees may bring their own lunch for the hour-long presentations.
For further information contact SPA Assistant Professor and PhD Student Development Coordinator David Pitts at pitts@american.edu.
Wed., Sept. 8
Appointee-Careerist Relations and the Potential Impact on Presidential Transition
Bill Resh, Ph.D. student in Public Administration
Wed., Sept. 22
Public Service Motivation & Prosocial Behavior: Do Public Sector Employees Practice What They Preach?
Jaclyn Schede, Ph.D. student in Public Administration
Wed., Oct. 6
Do Universities Practice Gender Sensitive Admissions?
Dylan Conger, Associate Professor of Public Policy, George Washington University
Wed., Oct. 20
Accountability and Discretion in the Age of Contracting: When and Why do Public Managers Implement Sanctions for Unsatisfactory Contract Performance?
Amanda Girth, Ph.D. graduate in Public Administration & Adjunct Instructor
Wed., Nov. 3
Equality of What? An Antipodean Answer
Karen Baehler, Scholar-in-Residence
A member of the National Association of Schools of Public Affairs and Administration (NASPAA), SPA is the only school in the nation offering three NASPAA-accredited degrees—the MPA, MPP and the Key Executive Leadership MPA. SPA is also home to research institutes in the fields of public administration, public policy, justice, and political science. Located in Washington, DC, SPA offers unique research and learning opportunities in the nation's capital.