Research
Government Stability Contributes to Post-Disaster Investment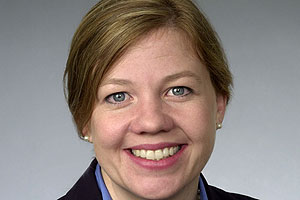 Does a tragic event – such as a terrorist attack or earthquake - result in more or less business investment in a country?
It depends largely on the country's governance, according to new research from Associate Professor Jennifer Oetzel and Assistant Professor Chang Hoon Oh of Brock University in Ontario, Canada. 
"Not surprisingly, we found that disasters deter investment. But when you consider the quality of the country's governance – whether it has a strong regulatory system or effective rule of law – then the outcome is very different," Oetzel explained.
Although the primary focus following a disaster is on humanitarian issues, these events can also encourage political instability, threaten business survival and wound foreign investment potential. For example, a 2002 terrorist bombing in Bali, Indonesia by a violent Islamic group killed or wounded more than 400 people, many of them foreigners. The island's turbulent economy was devastated for several years afterwards.
Oetzel and Oh studied a sample of 71 multinational enterprises (MNEs) and their subsidiaries. They discovered that if a disaster occurs in a country with high quality governance, disinvestment is less likely due to the widespread belief that the country will overcome the disaster.
"Every country has the potential for a disturbing event, whether it is natural or terrorist-related, but effective governance can minimize the loss of life and the likelihood that foreign firms will reduce their investment or withdraw completely," Oetzel said.
The professors hoped to place into context the risks that firms face in light of major disasters, and how business executives can analyze a host country's ability to recover from such an event to determine the optimal business response.
Oetzel and Oh next pondered: In the case of business investment following an unanticipated disaster, what factors contribute to a firm's continued operation or expansion?
In their second study, they discovered that businesses 'learn' from their experiences, just like people do.
After studying 116 MNEs operating in more than 100 different countries from 2001 through 2007, the professors concluded that firms with greater experience managing crises – particularly high-impact crises – were able to leverage that experience in new markets.
These competencies represent a true advantage for firms, as disasters are not unusual and can occur in any country – whether it is a developed, emerging or other market.
Oetzel and Oh are busy planning a third study to look specifically at how business response varies across industries. They'll conduct qualitative analysis and identify specific projects to determine if certain industries have an advantage at responding to disasters.
Their first article, "Multinationals' response to major disasters: How does subsidiary investment vary in response to the type of disaster and the quality of country governance?" was recently accepted for publication by Strategic Management Journal.