International Success Story
Profile: Dylan Robinson, SIS/MA '12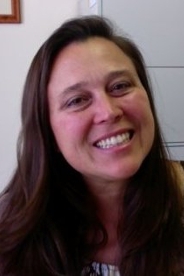 Why I chose MIS:
I moved to Washington, DC with the intention of making a career change, having worked in archaeology for over a decade. My work fell primarily on the environmental impact side of land development, and I reached a point where I wanted to broaden my career focus to include the bigger picture of global development.
I figured DC was probably the best place to pursue my expanded interests, being at the heart of policy development and our nation's role in the world – I also have family in the area so I used these connections to facilitate my relocation. I was previously unaware of American University or SIS but quickly found out about them as I researched programs in the area. I was particularly drawn to SIS given their excellent reputation and their location within DC proper.
How I make a difference in the world:
I am still making my way, but am very excited about a new business that I am forming that seeks to combine for-profit and non-profit. I learned about this hybrid model through a Social Enterprise course that I took in my final semester, and it really opened my eyes to new possibilities. I hope to combine something I love – all-natural homemade lotions and balms – with a cause I care about – environmental sustainability and combating exploitation in developing nations – as most of these product ingredients come from developing and environmentally threatened areas. The nuts and bolts are still in formation, so stay tuned…
In the meantime I currently hold a few different jobs, acting as Executive Administrative Assistant for a small local business that manages investment portfolios, doing freelance editing work, and running a small greeting card business online, not to mention my most prized position – new mother!
How MIS has made a difference in my world:
Well, the full impacts are still unfolding, but I really cherished the experience of the program. The program was full of great courses and I really enjoyed meeting and collaborating with fellow professionals. The MIS program is unique in the level of experience and wealth of expertise held by the students themselves and I hope to always maintain the relationships I cultivated during my time there.
While I have found the job market to be extremely challenging in the time since my graduation and am still developing my new career path, I feel armed with a great new battery of knowledge and skills as I carve my way.
Field of study:
I chose classes from a fairly broad spectrum of fields within SIS, including US Foreign Policy, International Peace and Conflict Resolution, Global Environmental Policy, Comparative Regional Studies and Social Enterprise. So much of the field of International Relations was really new to me, so I wanted exposure to as many elements as possible. However, I focused my research whenever possible on environmental issues and tried to keep my interests in mind while considering the emphasis of the curriculum at hand.
SIS activities:
I tried to get involved in as many activities as possible to take full advantage of my time at SIS. I was elected as the MIS Representative on the Graduate Student Council (GSC)  and also sat on the Networking and Foreign Affairs Committees for the GSC. As the representative to MIS, I organized events to help students in the program network and stay connected with one another.
I also participated in negotiation practices with AU's Negotiation Program (AUNP) , a really spectacular and unique student-run program, and attended weekend problem-solving workshops operated in partnership with other universities in the area. I spent a term in a Dialogue Development Group , another great AU program, which was very personally enlightening and challenging, and participated in a German language study group.
Finally, I took advantage of the Summer Abroad Program opportunities and spent a summer in Brussels learning about the inner workings of the EU, as well as living with a local family, and conducted a related independent study research project. After returning, I was selected to present at the SIS Summer Abroad Student Research Symposium that fall. (And yes, I did still study and sleep during all this!)
Languages:
English (native), German, currently studying French.
World issue of interest:
Environmental sustainability; development and exploitation
Professional role model:
That's a tough question. There are so many remarkable professionals I have been lucky to work with over the years and many people who have influenced different elements of my life. I've also been very blessed with amazing friends and family and an extremely supportive husband.
On a very personal level, my Sensei (my martial arts instructor of over 15 years) has had an immense impact on my life. As a woman in a tough arena, she helped me learn how to be strong and comfortable being in charge yet gentle at the same time, and how to always have compassion for others even when faced with aggression. She helped me develop a personal confidence that carries over to all other aspects of my life.
My stepfather, as well, has had a large impact on my professional development. He inspires me in the way that he continuously works to improve himself professionally, and never shies away from making a leap to something new. He has managed to work his way up into a really impressive career while always keeping up great relationships and treating others with respect, not to mention being a really supportive and loving family member.
Current residence:
Jupiter, Florida