Welcome to the Master of International Service Program!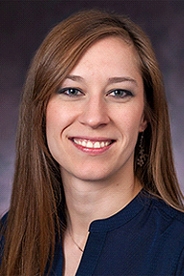 We are delighted to provide professionals with at least seven years of experience, and current or recent graduates at one of our partner institutions with the extraordinary opportunity to grow and gain expertise in the field of international affairs and international service.
The Master of International Service program equips students with knowledge and skills that are directly applicable to their professional lives through a degree program that is tailored to their needs. Our program is unique in the flexibility students have while earning a prestigious degree from one of the top 10 international affairs schools in the country. Students in our program are able to build their own concentration that assists them in reaching their professional goals, while taking full advantage of a coherent and strong graduate education. They benefit from the wealth of courses offered at the School of International Service and enroll in those courses that further their existing career or help start a new one, and that complement their personal and professional interests.
It is especially important to us to connect a rigorous academic education in theory, methodology, and economics to practical experiences. You will find that many of our teachers at the School of International Service will also be practitioners with a wealth of knowledge in theory and practice that they are here to share. They will draw the connections between academic and practical knowledge so that students gain not only a conceptual understanding of international affairs and international service but also a familiarity with its practical implications. Moreover, the MIS program provides practical opportunities for students to apply their knowledge themselves, such as internships, practica, skills institutes, and a number of summer abroad programs.
On top of this, the diversity of personal and professional backgrounds that make up the Master of International Service program truly make our cohort a wonderful resource in itself. The unique experiences and diverse knowledge that students bring to the classroom make discussions particularly interesting, meaningful, and cosmopolitan.
We invite you to explore the program through the website, and to visit us on campus when you get the chance.
With all best wishes,


Claudia Hofmann
Director, Master of International Service