Alumni Profile
Profile Nick Boedicker, SIS/MA '14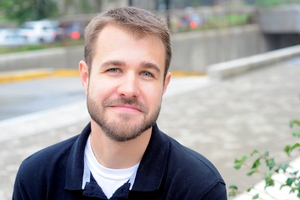 Current title and organization: 
Founder and Managing Director, Strategic Good (strategicgood.com)
Degree(s) and grad year(s): 
Master of Arts in Social Enterprise (SIS'14)
What was one important turning point during my time at SIS that influenced my professional path? 
The Social Enterprise Program begins with "The Plunge", an immersive real-world consulting experience that fostered in me a love for working with small nonprofits and social entrepreneurs.
What has been a--possibly unexpected--pivotal experience or piece of knowledge that has led me to my current position?
During the second year of my program, Professor Bob Tomasko challenged a group of us to create and execute a design thinking workshop for development professionals in DC. It was an amazing experience and has become an important tool in my current work.
   
Why I chose SIS?
There is no other school in the world where you can find a skills-based social enterprise program within a school of international studies. It was a perfect match for me. Also, I wouldn't want to study anywhere but DC; this is where the action is.

How I make a difference in the world? 
Strategic Good, an organization I started during my time at AU, provides support to nonprofits and social enterprises around the world to aid them in fulfilling their organizational goals.

Field of study?
Social Enterprise, Nonprofit Management
World issue of interest? 
Landmines, Livelihoods, Disability
Professional role model? 
Jerry Hauser, The Management Center

Favorite book? 
The Trusted Advisor by David Maister
Favorite movie? 
Point Break
Read more about Nick Boedicker's 2014 Social Enterprise Capstone Practicum Project.