Mario Gonzalez-Flores, SIS/MA '07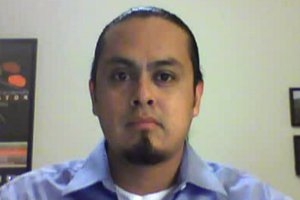 One important turning point during my time at SIS that influenced my professional path:

During my second year in the International Development (ID) program, I took a class taught by Paul Winters from the economics department at CAS called Project Evaluation in Developing Countries. The class was by far the most challenging and demanding class I had ever taken, but it turned out to be the most important and useful class for my future work in development. Although the class was taught by a professor from the economics department, most of my classmates were SIS students mainly from the ID program. This class introduced me to a particular way of looking at development, namely, through the lens of impact evaluation techniques that rely on statistical and econometric methods in order to assess the effectiveness of development interventions. The class combined economic theory, theories of development, and real life examples using data from current social programs. The knowledge and skills I acquired in this class helped me get my foot in the door in the field of impact evaluations. With the help of Professor Winters, I was able to find work right after graduation doing evaluations for the Food and Agricultural Organization of the U.N. and the Inter-American Development Bank.

Given my interest in development economics and impact evaluation, I returned to AU in 2010 to pursue a Ph.D. in economics at CAS. I am very happy to say that I greatly enjoy the work I do, and I can say with certainty that the Project Evaluation class, along with the support and guidance from Professor Winters, made a great contribution to my education at SIS and my current career.

One way in which I am still part of SIS and the ID program, even six years after graduating, is by teaching a Skills Institute at SIS called Stata for Economists/Development. I have done this for the past two spring semesters and have greatly enjoyed teaching colleagues/students who have similar interests. Most of the students have come from SIS, primarily from the ID program (including a good share of Development Management students), and the International Politics program.

A – possibly unexpected – pivotal experience or piece of knowledge that has led me to my current position:

My training as an undergraduate student was in Liberal Arts (A.A.), Political Science and History (B.A.), with a focus on International Relations. At the suggestion of a great professor I had during my time at Queens College in NY, I gave economics a try, but with no success – we were not a good match! I had already taken a required class in economics during my time at a community college, and after taking my second economics class, I decided that economics was not for me. While I did fairly well in the two classes, I genuinely found economics boring, dry, at times abstract and mostly very distant from my interests in history, philosophy, and political theory. Overall, I felt very disconnected from the subject.

However, during my first two semesters in the ID program at SIS, I began to see a different side to economics, namely, the side of development, heterodox and gender economics, political economy, game theory and behavioral economics. For instance, the core courses taught at the ID program exposed me to theories of development where culture and gender matter, we also explored why power is fundamental to understand how things function (or why they don't function), why economic growth does not necessarily lead to economic development, and why neither complete centralization nor complete free markets work. While the ID program gave me a well-rounded training in development, I realized that economic theory was an essential building block to understand international development. The ID program at SIS made me realize that there was more to economics than merely the measurement of GDP, supply and demand, and interest rates. This new way to look at economics helped shaped my decision to go back to school to pursue a Ph.D. in economics. Importantly, while my most recent training in economics has been very beneficial, I feel that my training at SIS has greatly helped me make the most out of my current graduate degree when it comes to studying issues of international development and development economics. I could not be an economist without my training in international development from SIS, while I could not be a development practitioner without my training in economics.

Why I chose SIS:

I chose the ID program at SIS for three reasons. First, when visiting the school from New York during an open house, I got a great feeling from the program in terms of having a great sense of community, and in terms of the rich experiences that the faculty and students brought to the program. I met the director, David Hirschmann, and some of the faculty and students. I felt very at home during my visit. My impression was that not only were the faculty members very knowledgeable about their fields, but they were genuinely interested in sharing their knowledge with students. The students also made me feel quite welcomed, and it was inspiring to hear the work they had done in the past (many of them had been in the Peace Corps or had done work overseas), and the diverse topics they were researching while in school. Second, the ID program offered a good number of concentrations and courses from where I could choose, along with the possibility of taking courses at other schools through the Consortium of Universities of the Washington Metropolitan Area. And finally, the location of the school was very appealing since some of the major institutions working in development are based in D.C., which gives students access to a lot of important connections, resources, conferences, lectures, etc. 

Field of study:

Development Policy and Impact Evaluation.

SIS activities:

IDPSA member and communication coordinator.

Languages:

English, Spanish (native proficiency), Portuguese, Italian (basic)

Favorite book:

El Pastor – La Vida de Benito Juárez.

Favorite movie:

"To Kill a Mockingbird."

Current residence:

Washington, D.C.