Alumni Profile
Profile Amelia Peltz, SIS/MA '01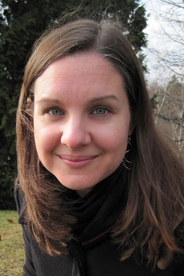 My current title and organization:
My current title is Gender Advisor, Office of HIV/AIDS, United States Agency for International Development.
One turning point that influenced my professional path:
Dr. Samarasinghe's women and development class gave me a solid foundation in both the theoretical dimensions as well as the practical aspects of the field. In particular, her class helped me to develop the analytical skills that I now use on a day-to-day basis.
Why I chose SIS:
I was drawn to the interdisciplinary nature of the program as well as the fact that we were encouraged to take practical, skills-building courses.
How I make a difference in the world:
Raising my son to be kind and compassionate towards others and the earth.
My field of study:
I have a Bachelor of Arts in Political Science with a focus on international politics, and a Master of Arts in International Development with a focus on women, gender, and the Middle East.
My world issue of interest:
There are so many issues I care about including global health, women's rights and empowerment, gender equality, justice and peace in Palestine, and protecting the earth's oceans and forests.
My professional role model:
Anyone that leads me to an "ah-ha!" moment.
My favorite book:
The writings of Margaret Atwood or Carol Shields have always resonated with me. If you have not read The Handmaid's Tale or The Stone Diaries run, don't walk, to your nearest library and check them out today!