Dean's Discussion: John Prendergast, SIS/MA '90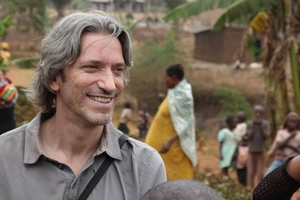 When: Monday, April 1, 3:00 p.m. - 4:00 p.m.
Where: SIS Abramson Family Founders Room
Event Description: Join Dean James Goldgeier and John Prendergast, SIS/MA '90, for a discussion of the Enough Project and its efforts to raise awareness of conflicts in places such as Congo, Sudan, South Sudan and Somalia. The discussion will be followed by a Q&A session with the audience. 
About John:  John is a human rights activist and best-selling author who has worked for peace in Africa for over 25 years. He is the co-founder of the Enough Project, an initiative to end genocide and crimes against humanity affiliated with the Center for American Progress. John has worked for the Clinton White House, the State Department, two members of Congress, the National Intelligence Council, UNICEF, Human Rights Watch, the International Crisis Group, and the U.S. Institute of Peace. He has been a Big Brother for over 25 years.

John is the author or co-author of ten books. His newest book, Unlikely Brothers, is a dual memoir co-authored with his first little brother in the Big Brother program and is now available in paperback. His previous two books were co-authored with Don Cheadle:  Not On Our Watch, a New York Times bestseller and NAACP non-fiction book of the year, and The Enough Moment: Fighting to End Africa's Worst Human Rights Crimes.